4 rewards to treat yourself to stay motivated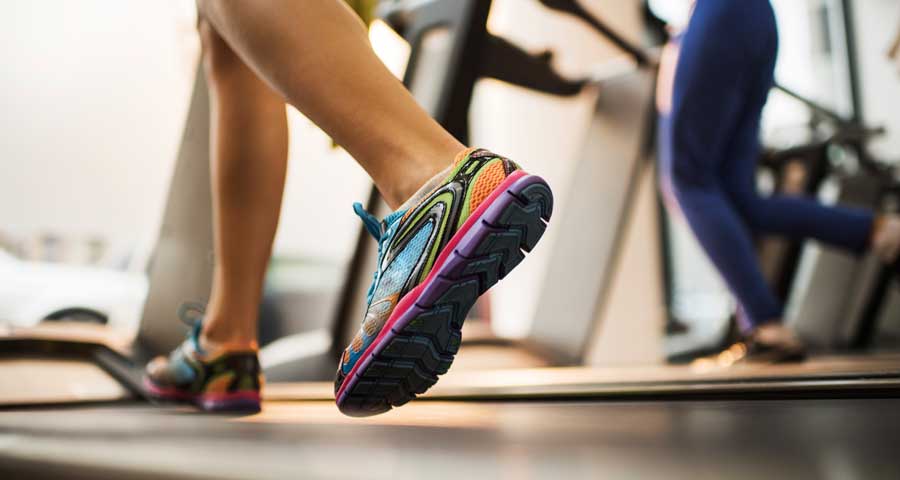 Everyone has that one friend who is constantly giving you fitness FOMO. She Instagrams every early-morning yoga class, tweets about the casual five-mile run she just took, and posts a selfie with her Crossfit coach before you've so much as snoozed your cell phone. But one thing that she probably doesn't post about? Cheat days. We aren't talking a Saturday binge on peanut butter cups or pizza. We mean those days when a fitness fanatic treats him or herself to something special that won't negate their dedication to working out. Here are four ways you can motivate yourself to get on their level without using food as a self-bargaining chip:
Indulge in a spa day. Plodding away on that treadmill is going to necessitate a bit more toe-TLC than your typical upkeep, so it's the perfect excuse for a pedicure—even if it's not open-toe-sandals season. Set a measurable goal, like making it to the gym four times a week for a month, and promise yourself some pampering if you meet it. Whether that pampering involves a massage, a facial, or a simple mani-pedi, make sure you choose something that motivates you, something that's a special treat you don't get on a regular basis. And if it happens to make for an Insta-opportunity, even better.
Splurge on new fitness fashion. The benefits of buying yourself a new pair of yoga pants at lulu or those Brooks you've been eyeing online are really two-fold. First and foremost, you're patting yourself on the back for meeting a weight loss goal or eating healthy for a certain amount of time. Second, you're even more motivated to get back to the gym when you know your workout #OOTD is going to be on fleek. So commemorate a fitness benchmark by spending more than you normally would on a new piece of breathable, sweat-wicking clothing for the gym.
Download a fresh playlist. Perhaps the thing that motivates you to work out more than a cute new outfit is a fresh playlist of trending hits. If you don't already have a subscription to Spotify or Apple Music, make it your mission to achieve health goals that warrant the investment. You can also just download a few tunes you've been really vibing on and transform them into a new running or strength-training playlist. The latest Bieber paired with your favorite TSwift song right now should be enough to power you through even the most grueling of workouts.
Turn off your alarm. After a long, hard week at work and the gym, all you really want to do on a Saturday is skip that early-morning spin class and sleep straight through til brunch at noon. So do it. When you work hard all week long, you're more than entitled to some downtime on the weekend. If you make it to the gym as often as you planned to throughout the week, turn off your phone on Saturday morning and sleep in until the sunshine streaming through your blinds wakes you. That's the way nature intended wake-up calls.
6 Ways to Reward Yourself Without Food [Paleo Leap]
50 Non-Food Rewards for Fitness and Weight Loss [SparkPeople]
10 Ways to Reward Yourself for $10 [Shape]