5 Must Have Music Apps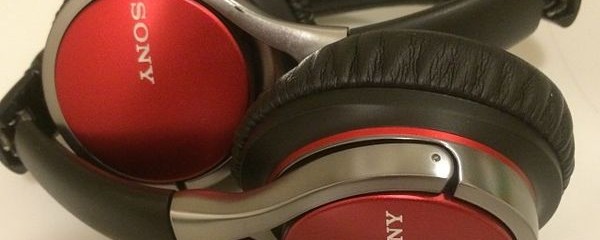 Long gone are the days when you had to lug a Discman to the gym. Even an iPod isn't necessary anymore, not as long as you have a smartphone. In fact, your iTunes library can be bone-dry, and you still won't miss a step on the treadmill thanks to the adrenaline-pumping beats laid down by these must-have music apps:
Pandora. Pandora was one of the first internet radio systems to hit the airwaves after illegal downloading apps declined. It's been nearly 10 years since it broke onto the scene, and Pandora's ability to adapt with the times has kept it afloat amid mounting competition. You can use it on your PC, smartphone, tablet, or even a TV with the proper hookup. Just create a station using your favorite band or song, and Pandora's careful algorithms will keep the tunes coming within that specific genre.
Spotify. If you already know what you like to jam to when you're working out or cleaning the apartment, then download Spotify instead. The free version allows you to make playlists of your favorite songs and set them to shuffle. Spotify adds a few similar songs to the mix to beef up your playlists. If you pay for Spotify Premium, you can skip the commercials and added songs and just listen to the music you pick. Stay on top of trending songs by following your Facebook friends on Spotify and listening to its curated lists of current top hits.
Beats Music. Similar to Spotify, Beats Music grants its users access to about 20 million songs for streaming. But Beats Music offers a special feature: The Sentence. It picks music for you when you fill in the blanks with your current location, mood, companion(s), and preferred genre. This is the perfect way to enjoy tunes when you're Ubering home from a night out or getting ready for work in the early A.M.
iHeartRadio. Kick it old school with this app. It makes use of the stuff already floating across the airwaves from local AM/FM radio stations. Tune into nearby stations that are playing a genre of music you like (from hip-hop to pop) or create your own station a la Pandora. In addition to streaming radio stations in real time, iHeartRadio boasts its very own music library, and it's almost as impressive as that of Beats Music and Spotify at 18 million songs. Similar to Beats, iHeartRadio also helps to set the soundtrack for whatever you're doing at the time, be it lifting weights or filling out spreadsheets.
Shazam. If you've ever asked, "Who sings that one song?" then you can appreciate Shazam. You'll never be left guessing the name or artist of a song if you download this app. Just fire it up, and Shazam will detect any song or TV show that's playing and give you ways to purchase it. For songs, Shazam takes you to music videos on YouTube and the 30-second preview in iTunes. Then you can decide to buy or pass.
Google Announces the Top Apps, Movies, Music of 2014 [Tech Crunch]
10 Best Music Apps [LAPTOP]
Best Music Apps for Your Smartphone [Digital Trends]