Adding Vintage Items to Your Apartment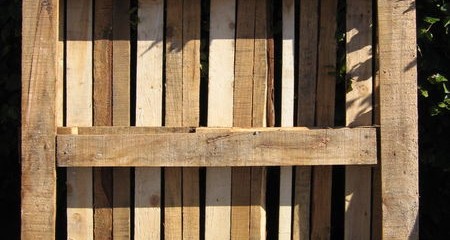 History repeats itself, especially in fashion. Take a look around Whole Foods the next time you shop, and the leggings and scrunched socks (maybe even a few scrunchies) will prove this much. Just like runway style, interior design also tends to circle back, transforming pieces previously considered outdated into contemporary trends. That's why you've probably noticed that whenever you ask a friend where he or she got that one Instagram-worthy accent piece, the answer is almost always, "A thrift store," or "A flea market." If you take notice of the following tips, you'll be able to say the same thing the next time someone compliments your apartment:
Bookcases aren't just for books anymore. Whether your bookcase itself is a treasure from an antique shop or you just bought it at Ikea, you can still make it look retro with the right shelf-toppers. You can throw a few books in there—as long as they're vintage and worn—but make the most of your bookcase by using it to display other trinkets. Perhaps you picked up a quirky figurine at a market in Europe. Maybe you found a patterned plate you love at the thrift store. Devote some bookcase real estate to these eclectic items for a funky-chic look.
Vintage crates can make a (functional) statement. Just slap a coat of stain on old milk crates (or don't) and put them to work in your bathroom. Stack them on their side and stow extra TP inside. Use nails to mount them to the wall and tuck guest towels inside. Whatever overflow you have from the cabinet under the sink, you can make it instantly cute by sticking it in a recycled crate—as long as you keep items arranged nicely. You can also keep guest towels in an antique suitcase. Just crack it open, pile the towels neatly inside, and set the suitcase on the dresser in your guest room or atop the counter in the guest bathroom.
Step ladders make great towel racks. Another fun way to display towels in the bathroom is leaning a small retro step ladder against the wall and hanging a hand towel or guest washcloths from its rungs. You might want to attach the top of the step ladder to the wall with some type of temporary adhesive or even small nails if it's not sturdy enough to stay upright on its own two legs.
Wooden pallets are surprisingly versatile. If you've ever seen the inside of a warehouse or watched a reality TV show that shot scenes inside of one, then you're probably familiar with the wooden pallet. Used to move heavy items in industrial settings, wooden pallets have been blowing up on DIY blogs. That's because they can be used to create a shocking variety of DIY projects, from shelves and hanging wine organizers to ceilings. So if you live near a warehouse, see if the management is willing to let go of any pallets. Then scour Pinterest for ideas on ways to use your pull.
14 Ways to Decorate With Vintage Pieces in Your Bathroom [Apartment Therapy]
House Tours: Decorate With Vintage Finds [Better Homes and Gardens]
26 Breathtaking DIY Vintage Decor Ideas [Architecture Art Design]