Top 10 Suburban Towns for Singles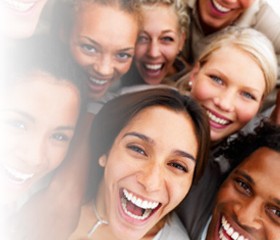 Family households in American suburban areas often claim the majority of the population, often leaving singles in these areas with little to do. However, there is still hope as several suburban towns are actually singles friendly, providing adequate entertainment and eateries designed with the dating individual in mind. Singles looking to partake in big city activities but avoid rush hour traffic and overcrowded apartment life can find desirable living in a number of suburban areas. Here is a list of the top suburban communities for singles based on area activity, entertainment and dining options, and commuting distance.
1. Cape Coral, FL
This booming city is located between the party city of Miami and the sports town of Tampa Bay. Over the past few years, Cape Coral has seen a great spike in population of people in the 18-24 year old range. The city is teeming with single young professionals looking to have a good time and enjoy the laid back Floridian lifestyle. Clubs in both Miami and Tampa Bay give residents the chance to let loose and meet both local singles and vacationing tourists.
2. Boulder, CO
This town boasts one of the most active lifestyles in the United States and has also been voted a top destination for restaurants in the entire country. Boulder is also home to a large number of college students and active singles that enjoy skiing and snowboarding in the winter, and hiking, fishing, mountain biking and other outdoor activities in the summer. The city is within an hour or so drive from the bars and events in downtown Denver.
3. Costa Mesa, CA
Located in famous Orange County, Costa Mesa offers a laidback lifestyle that is a short distance from Los Angeles and an even shorter distance to the beach. Costa Mesa residents enjoy a mild climate, with very little rain and sun year round. Apartments in Costa Mesa are for physically active singles that enjoy sunshine, bicycle rides and the occasional round of golf.
4. Alexandria, VA
With over two hundred years of history, Alexandria is located in northeast Virginia and offers entertaining east coast living for singles. The lively area of Washington D.C lies six miles to the north and is both a workplace and nightlife destination for many of the city's residents. Alexandria is also home to many parks, historical landmarks, and a few miles of lakefront properties. Singles might consider living at Avalon at Arlington Square.
5. Sherman Oaks, CA
A culturally diverse suburban town in Los Angeles County, Sherman Oaks offers quality eateries and bars without the agonizing big city traffic. Sherman Oaks also boasts a large number of gyms full of singles, in addition to numerous international cuisine establishments. In addition, Hollywood is only a ten minute drive away and downtown is only about twenty minutes further, with both cities providing their fair share of date night activities for singles.
6. Arlington Heights, IL
Situated 25 miles to the northwest of downtown Chicago, Arlington Heights offers a small town residential feel with promising big city life only a short drive away. Young professionals are drawn to the area because it offers exciting night life and a great sports community. Arlington Park Race Track is within the city while Bears, Bulls, Blackhawks, Cubs and White Sox home games are all within a reasonable driving distance.
7. Albuquerque, NM
Downtown Albuquerque may not carry the same reputation as other metropolitan areas, but it is still full of single adults. The suburbs of Albuquerque provide residents with beautiful high and low desert landscapes and sufficient space to breathe. The city has been growing and developing over the years with a spike in employment from green energy and tech companies. Singles here enjoy the traditional dating routine with desert activities like dirt biking, racing and off-roading mixed in.
8. Flagstaff, AZ
Located in the middle of a beautiful landscape, Flagstaff is home to a rapidly growing work force that has brought in singles from all over the country. The city is quite a drive from the big city of Phoenix, but the area provides residents with all sorts of outdoor activities and even some snowfall in the winter. Northern Arizona University is in Flagstaff which means there are plenty of young singles in the area with an active party atmosphere.
9. Clarksville, TN
Just over 40 miles from Nashville lies the diverse suburban area of Clarksville. The town is the birthplace of many prominent artists, politicians and athletes, most notably Jimi Hendrix. The destination is also a popular residence among musicians and artistic people. With a population over 100,000, there are many singles looking for that special someone. Popular dating activities include country music concerts, college sporting events and old fashioned dinner dates.
10. Barton Creek, TX
This Travis County city is located just outside of Austin and has one of the healthiest income levels in the entire Lone Star State. The town has a modest population with a little over a thousand people, but it is a great place to find the cowboy or cowgirl of your dreams while staying close to the big city. The nearby University of Texas is teeming with college activity and, of course, lots of singles.