How to Make The Chicest Pumpkins of the Season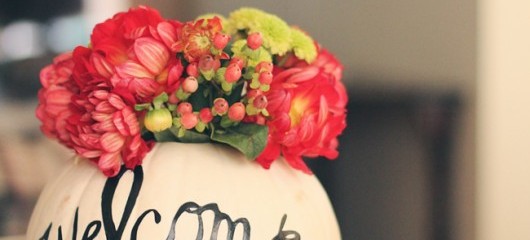 Although carving pumpkins is a classic fall seasonal tradition, it can be a bit tiresome to repeat the same designs year after year. If you're searching for an alternative to the classic carved pumpkin this season, we've got plenty of ideas for you to try! The following DIYs are certain to make your Avalon Arlington North apartment fall décor the most creative and chic to date!
Unexpected Flower Holder
An unexpected twist on the traditional carved pumpkin is to carve out the top to show off a pretty flower arrangement. After removing the stem and surrounding area, clean out the guts and seeds then it's ready to hold your flowers! To add a message to your pumpkin like The Paper Mama did, simply applying a printable and then apply sealant over it. You could also use the printable as a stencil and fill in the message with paint. Whichever option you choose, the pumpkin will make for a great decorative piece by the front door or in the entryway!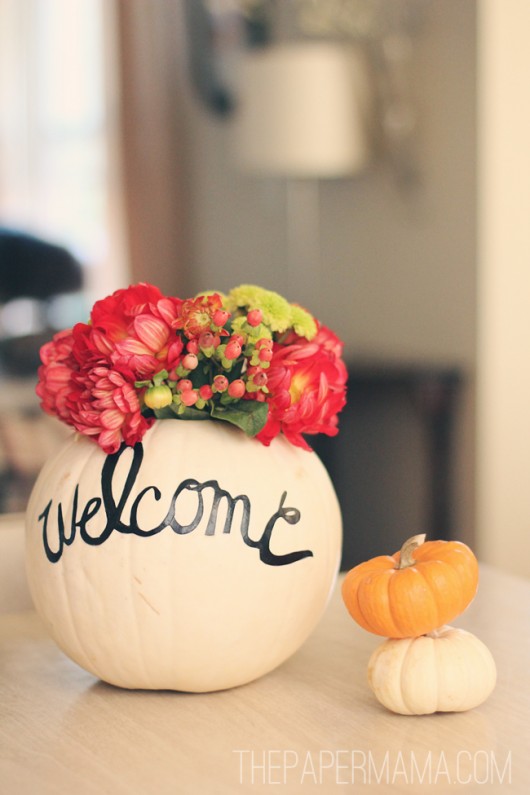 Image: The Paper Mama
Chevron Stripes
For a reusable decorative pumpkin idea, try painting a foam one with chevron stripes! Start off with a foam pumpkin of your choice and apply masking tape in a chevron pattern. Spray paint the pumpkin, let the paint set, and remove the tape once dry. This DIY project is so easy and since it's not a real pumpkin and doesn't risk spoilage, you'll be able to use it again next fall!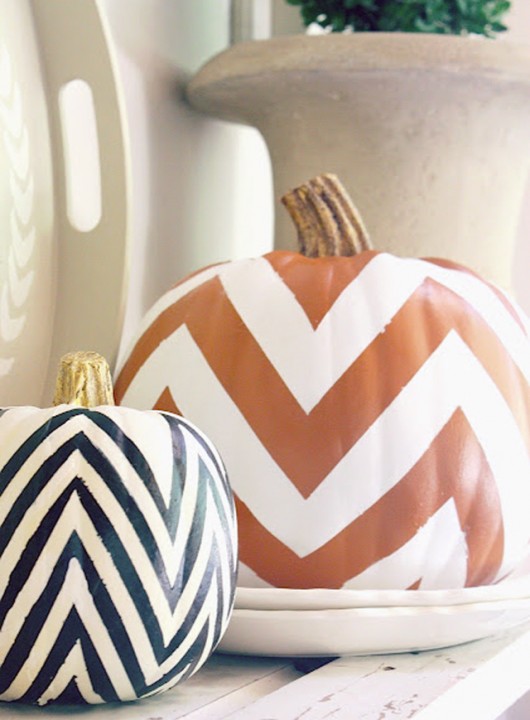 Image: My Sweet Savannah
Sparkle & Shine
Add flair to your home this autumn by decorating with glittered pumpkins! Or if you aren't into all the sparkle, try adding metallic pumpkins for sleek sophistication. Metallic mini pumpkins make for a chic table centerpiece at Thanksgiving dinner! If you want to try out a specific design like polka dots or stripes just apply tape on your pumpkin and then apply metallic paint or glue and glitter. The sparkle of the pumpkin will liven up any autumn evening!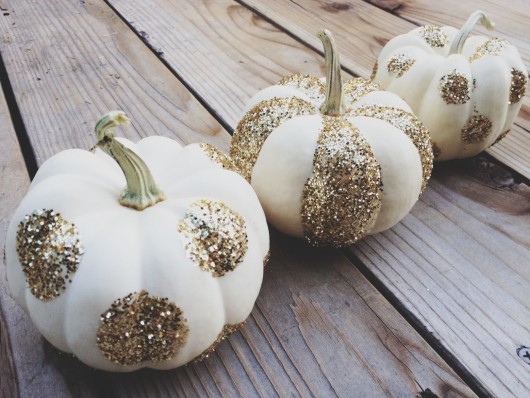 Image: Yesterday's Sweetheart