Add Glamour to Your Memorial Heights Villages Bedroom With a Vanity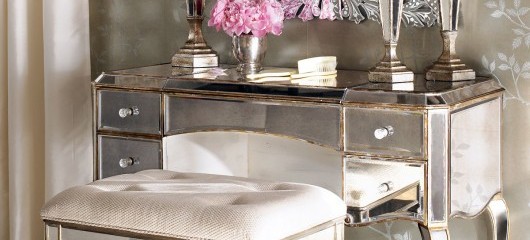 An instant luxurious upgrade you can make to your Memorial Heights Villages apartment is to add a chic vanity table. You'll feel much more glamorous applying makeup at a vanity than leaning over the bathroom counter. Check out our picks of the chicest vanities to see which one suits your style!
You can't go wrong with Pottery Barn's Meredith Vanity due to its multi-use functionality and beautiful craftsmanship. This vanity has a built in power strip for hair dryers, flat irons, laptops, etc. You could not only use it as a vanity, but also as a desk – which is a great way to save space in an apartment.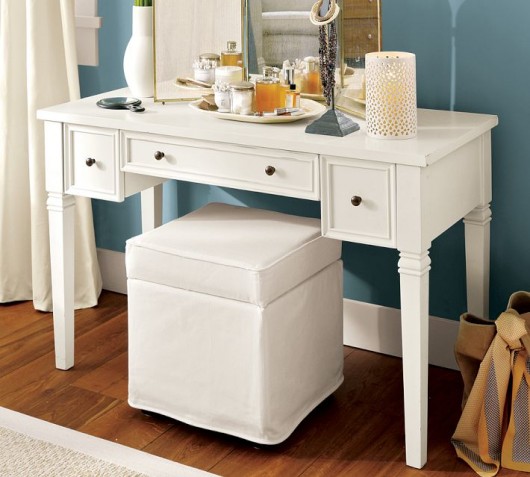 Image: Pottery Barn
The Claudia Mirrored Vanity adds instant polish to any bedroom given its antique veneers and gold and silver-leaf accents. A mirrored surface is perfect if you're seeking a glamorous vanity, plus it can also be used as a bedroom accent table.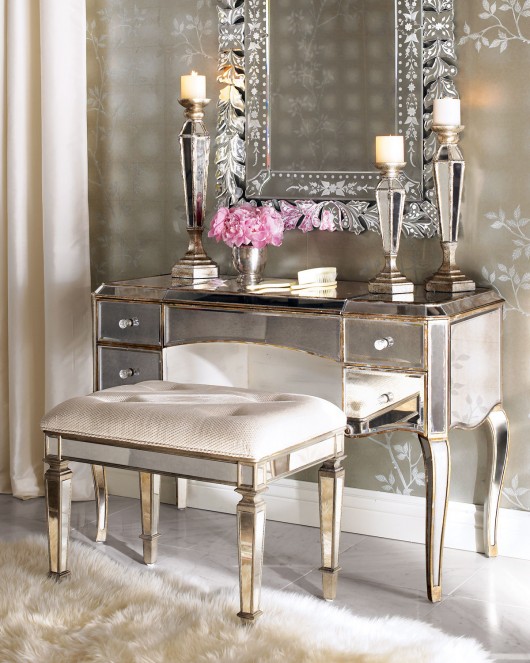 Image: Horchow
The Home Styles Naples Vanity is a perfect furniture piece since its white color is not only a classic choice for a vanity, but also makes it very easy to match with other bedroom furniture. The Naples Vanity also has plenty of surface space to be used when applying makeup and styling hair.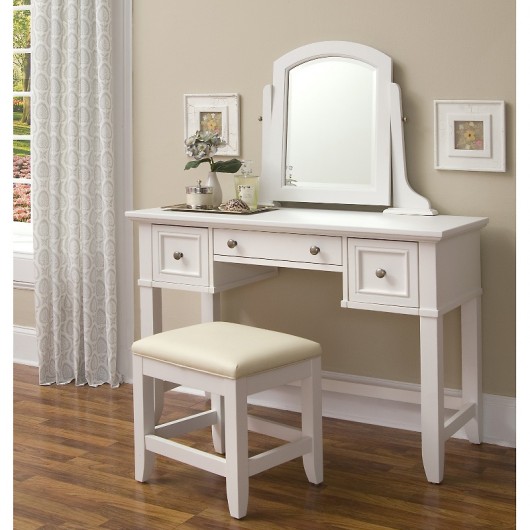 Image: HSN
Another option of a mirrored vanity is the Laria Vanity from Neiman Marcus. This particular vanity comes with lift-top mirror that can be folded down when not in use.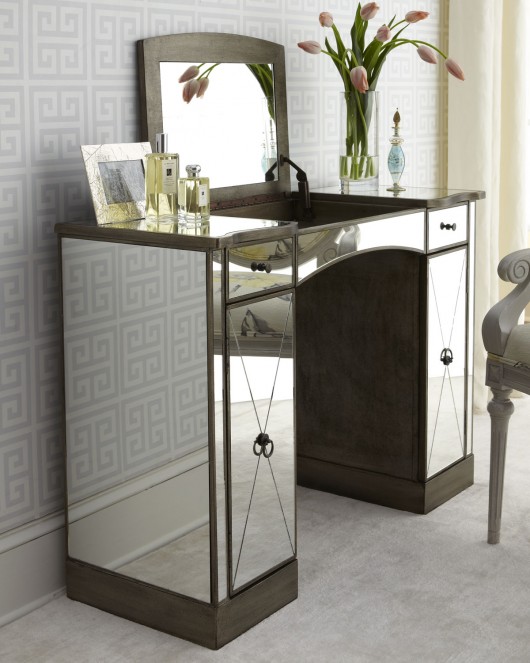 Image: Neiman Marcus
Flared legs give the Lorenva Vanity an antique look and add class to any bedroom. This vanity is a great choice if you're concerned with giving up space in your bedroom since it's narrower and more compact than most vanities.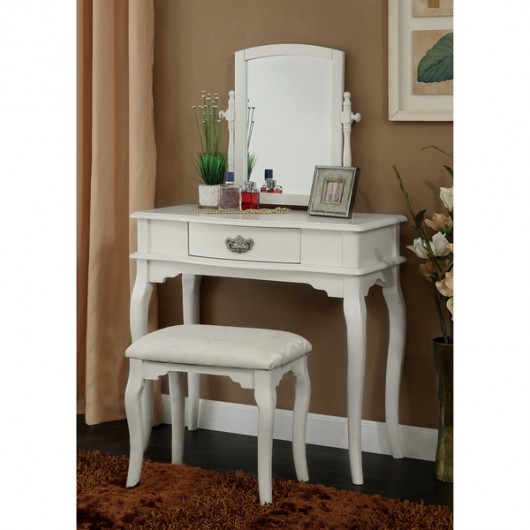 Image: Overstock.com
Which vanity is your favorite? Let us know!