5 things to remember to prep your apartment before you travel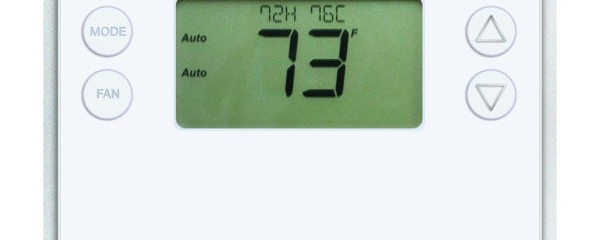 When you're getting ready to head out on vacation for a week or two, there's a lot on your plate. Packing alone is a stressful endeavor, not to mention getting ready for the hustle and bustle of the airport and figuring out how to get to the hotel when you land. Once that's all set in stone, though, there are a few simple steps you should take to get your apartment ready for your imminent departure. We've compiled a list of the top five to take some of the stress out of your next vacation:
Set the thermostat – When you won't be at home anyway, you might as well save on the electricity bill. When the weather is warm, turn up the temperature to 85 degrees when you're going to be away for a week or two. If you have a programmable thermostat, you can set it to automatically return to 72 degrees (or wherever your comfort zone is) before you come back. Even if you have to tweak it manually when you get home, it's still worth the savings on your upcoming energy bill.
Unplug energy vampires – Every electronic and appliance sucks up some energy when it's plugged in, whether it's powered on or not. So when you're going to be away for a few days, unplug the TV, the desktop computer, and even small appliances like the microwave. This simple step could also cut down on your electricity bill after your time away.
Clean out the fridge – There's nothing worse than returning to the apartment after a long flight and finding sour milk in the refrigerator. In order to avoid this unfortunate discovery, make sure you clean out your fridge before you head out on vacation. Donate or get rid of anything perishable that you aren't going to have time to eat or can't take with you. You might also consider freezing some food, like berries or bread. They'll keep in the freezer for months, whereas if you leave them in the fridge or the pantry, they'll probably be fuzzy by the time you pull into the parking lot.
Take out the trash – Trash left to sit during an extended leave can not only cause a foul smell, it can potentially attract pests. Make sure to make a quick run to the trash area before you head out the door.
Let someone know – If you're leaving a pet behind, then you've probably already arranged for someone to swing by the apartment. But even if you don't have a cat that needs to be fed or plants that will need watering, you should still let someone know you're going to be out of town in case an emergency arises at home. Consider telling a neighbor or a friend living nearby who can be at your apartment in a few minutes if it becomes necessary.
7 Smart, Safe & Money-Saving Things to Do Before Leaving on Vacation [Apartment Therapy]
25 Things to Do Before You Leave Home [Huffington Post]
7 Things to Do Before You Leave for Vacation [Popular Mechanics]
Image and attribution: