Coolest Outdoor Music Devices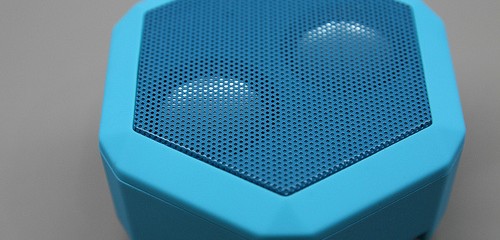 When the sun is shining and the air is warm, it's a shame to keep the party inside. Thanks to the recent advances in portable speakers, you no longer have to. Once upon a time you had to make sure you had good radio reception or a desktop computer nearby in order to pump out tunes, but today all you need are your smartphone and a bluetooth-enabled speaker to enjoy beats in the fresh air. Here are a few of our favorite outdoor music devices:
Cute, colorful, and lightweight. That pretty much sums up the Jawbone Jambox-at least in terms of its physical characteristics. Don't let its appearance fool you, though. The Jambox actually pumps out stellar sound. Plus, it has a speakerphone built right in so you can take a phone call mid-song if necessary.
Dr. Dre's Beats Pill offers most of the same perks as the Jambox. It's small and comes in bright colors. The Beats Pill also emits a surprisingly strong, clear sound. But it offers a slightly sleeker look than the square Jambox, as it's literally shaped like a pill. That's why its tagline rings true; the Pill is "just what the Dr. ordered."
If you intend to use your speakers on a camping trip or by the pool, you might want to invest in the Jabra Solemate. With its trio of speakers packed into a single box, it delivers the same booming sound as the other options. However, it comes with a sturdy bag that resists water, dirt, and dust, so it'll keep pumping out the tunes even in a downpour.
Bose has long been a trusted name when it comes to sound systems, but for a long time, using a Bose speaker meant actually docking your iPhone. No more. The Bose Soundlink allows you to connect your computer, tablet, or phone via Bluetooth, just like the other sound systems on the market. It's slightly larger than the Pill or Jambox, but still pretty portable at only about three pounds. Plus, it's backed by the Bose brand, so you know you'll be getting some of the best audio possible.
If you're not prepared to shell out a couple hundred dollars for a set of speakers, then the Razer Ferox is a good alternative. At about $60, the speakers still release rich, full audio. Perhaps that's because these speakers sport a circular shape, designed specifically to create loud and clear sounds. They were originally designed for video gamers, but at such a competitive price, it's no wonder why they've made their way to the mainstream market.
Bonus Buy:
With a price point around $600, the Bowers & Wilkins Zeppelin Air probably isn't a sound system that the average music lover will be willing to invest in. In fact, the Zeppelin Air isn't even portable. But if you have some cash to spare and an eye for contemporary designs, the zeppelin-shaped speaker might be the perfect embellishment for your home-not to mention a good conversation piece at your next party. Its sound is nothing to sneeze at, either.