How to Get an Apartment for the First Time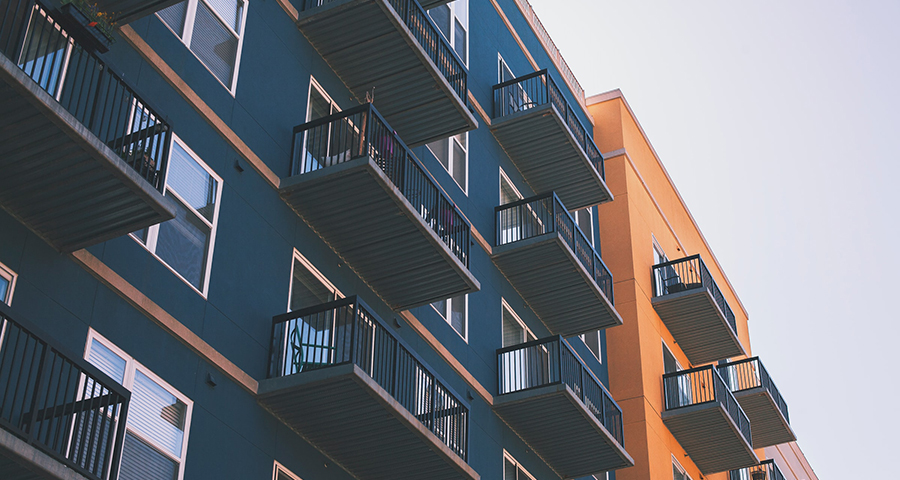 Renting your first apartment can be both exciting and overwhelming. Finances, moving, large amounts of personal time, and filing and waiting for rental applications are all aspects of the rental process and can increase feelings of frustration and stress. The process requires some preparation, as there is a lot of new information to consider.
This guide covers the basics of apartment renting that a first-time renter should know. By following it, you can learn the ins and outs of how to find and rent an apartment for the first time.
Understand Your Finances and Create a Budget
Creating a budget that includes your first apartment expenses can be helpful when determining what you can and cannot afford. Before creating a budget, consider the following questions:
How much rent can you afford?
Typically, you should spend no more than 30% of your income on rent. This amount will ensure that you have enough money to pay your other bills. To calculate 30% of your income, first determine how much you make a month after taxes. Then, multiply that amount by 0.3, which will tell you how much you can spend on your apartment. Keep in mind that this amount is the maximum you should spend with rent and utilities included.
What moving costs are you anticipating?
How much you pay for moving depends on whether you are hiring professionals or plan on moving yourself. On average, professional movers cost $1,000. Their rates depend on the size of the move and the distance they must travel to the new location. If you plan to move your belongings, you should still plan on purchasing moving boxes and enlisting friends and family to help you move. Depending on your current living situation, you may qualify for moving assistance through your rental company.
Do you need to create a budget with roommates?
Roommates can help relieve financial stress if you cannot afford the apartment on your own. Many first-time apartment renters opt to live with a roommate to split the cost of rent and utilities. Additionally, roommates can bring in furniture to help fill the apartment and help with groceries. If you choose to live with a roommate, it's important to set rules and boundaries with them to facilitate a peaceful living environment.
How much do you need to save before moving in?
Most apartments have fees that must be paid before moving in. Often, landlords will require application fees to help pay for credit and background checks. These fees can cost an average of $30 depending on where you live. Most apartments also require a deposit that is close to or is equal to the first month's rent. This deposit can be refundable at the end of your lease, and typically helps pay for any damage or wear and tear in the apartment after you move out. Finally, some landlords might require first and last month's rent at the beginning of your lease, so it's important to know what is financially expected of you before you sign a lease.
Another reason you might need to save before moving in is to furnish your apartment. While some apartments may come furnished, most do not, and you may need to budget and save before moving to make the necessary purchases. If you are moving in with a pet, there are additional costs to consider as well. Many apartments require a pet fee and pet rent. Successfully moving in with your pet may require some extra preparation.
Are utilities included and how much are they?
An important aspect of renting your apartment is to consider the cost of utilities. Utilities include electricity, water and sewage, gas, internet, and TV services. The amount you pay for utilities will depend on your usage. Typically, utilities can cost an extra $100 to $200. However, some landlords will include utilities in the rent, like water, sewage, and gas expenses. Most landlords include some utilities in rent because they can ensure the utility companies get paid. It's important to know what utilities you as a renter are responsible for so you can include it in your monthly budget.
These questions will help you determine how much money you need to save each month for your apartment.
Apartment Application and Requirements Checklist
After creating a budget, you can begin the process of finding an apartment. Although it can seem overwhelming, finding an apartment that suits your needs is relatively simple. One way to find an apartment in your area is to search through a rental company. This way, you can ensure the rental listings are legitimate. Another way is to use commercial renting sites and filter the results to only include the area you want to live in. If you are going to use a commercial site, remember to research the listing and the listing agent to ensure you aren't getting scammed.
When you have found an apartment that you like, request an in-person tour to make sure it fits your needs. You might find some amenities that weren't stated on the website. After you find an apartment you like, you will have to fill out an application from the landlord. The rental application has various requirements for the renter to fill out, including:
Character references;
A credit score;
Your yearly income;
Your age;
Pets you might have;
Cosigner information (if needed);
Your driver's license information;
A recent pay stub or bank statement;
Your vehicle license plate number and description;
Your Social Security number;
Rental history;
Job history.
Once the application is accepted, the apartment management will notify you. At that time, you may have to pay a security deposit.
Read and Understand the Lease
A lease is an agreement between you and your landlord. Anyone living in your apartment, including roommates or a spouse, must sign the lease agreement. If someone is living in your apartment and their name is not on the lease agreement, they technically cannot be held liable for rent or damages. A lease agreement also tells you other important aspects like:
Your rent amount;
When your lease ends;
Description of the rental property;
Security deposits and fees;
Repair and maintenance policies;
The landlord's right to enter your apartment;
Rules and important policies;
Contact information for maintenance and the landlord;
Required landlord disclosures.
Apartment leases can vary depending on the landlord. It's important to look over all sections and policies in the agreement. Once you sign the lease agreement, all terms are considered legally binding.
Common Questions to Ask About an Apartment
As you prepare to rent an apartment, there are some basic questions to consider to make sure you and the landlord are on the same page and to ensure the apartment fits your lifestyle. These questions include:
Where and who do you make your monthly payment to?
What is the late fee policy?
How long is the term agreement?
How many roommates does the landlord permit?
Are there quiet hours?
Are there rules regarding parking, trash, and recycling?
How is the apartment heated?
Who do you call if something breaks?
What type of amenities are offered?
Will the rent ever increase?
Are there plans to update the building?
How do maintenance requests work?
How are emergency repairs handled?
What is the guest policy?
Which circumstances will the landlord enter the apartment without notice?
What is the penalty for breaking the lease?
Does the landlord require renters insurance?
Are there storage sheds available?
Is rent prorated in half months?
Apartment Rental Terms
Some terms are specific to renting and the rental process that are helpful to know. These terms are used by apartment rental companies, landlords, and your lease agreement, so it's important to understand what each one means.
All Bills Paid: An all bills paid apartment means you pay a flat rate and the landlord is responsible for paying basic utility expenses.
Amenities: This includes any desirable or useful feature of the complex. Examples of amenities are a pool, a workout facility, a locked complex, a balcony, or certainly included appliances.
Deposit/ Security Deposit: A security deposit is money given to the landlord as proof of an intent to move in. It can be refundable or non-refundable.
Lease Agreement: A lease agreement is a legally binding contract between the renter and the landlord.
Landlord: A landlord is the owner of the apartment complex.
Leasing Agent: A leasing agent finds new tenants for a property and provides customer service for existing tenants. They also handle the lease signing.
Sublease/Sublet: A sublease or sublet is the renting of an apartment or other property by a tenant to a third party. In this situation, the tenant no longer lives at the rental property but is still held liable for rent payments.
Utilities: "Utilities" is an all-encompassing term for the companies that provide power, water and sewage, gas, internet, and TV services. It is also how a landlord describes the additional payments in the lease.
Finding a first apartment can be overwhelming and comes with many financial responsibilities. However, by understanding rental terms, creating a budget, and knowing what is expected in the application process, you can find an apartment that suits you without frustration and stress.