Joining a community garden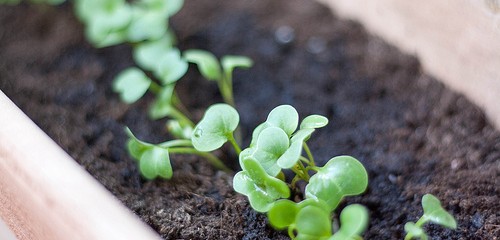 Gardening is a fun and highly rewarding hobby that many people enjoy. If you have the commitment to tending to your plants regularly and the willingness to learn on the fly, you too can cultivate a beautiful collection of flowers, fruits, herbs, and vegetables. But one major roadblock to creating a great garden is having the space for it.
Community gardens offer an alternative to the person who may not have the space to create the garden they desire at home. These plots of land can unite members of a neighborhood in working toward a common goal of growing great plants, either individually or collectively. If this sounds good to you, and you'd like to give your green thumb a work out, here's what you should know about community gardens!
Community gardens make gardening accessible.
If a would-be gardener lacks the space at home for a private garden, he or she can find it in a community garden. This particularly comes in handy during the summer months, when a person might want to grow tomatoes, strawberries, squash, or other fruits and veggies that require lots of room. In other words, a community garden is a perfect solution if you're looking to nurture things bigger than your apartment's house plants.
Community gardens make it easy to meet new people.
If you are new to an area, or you'd just like to meet others who share your interest in gardening, joining up with one of these cooperatives is a great idea. Whether you're working in collaboration with your neighbors to beautify your city or independently beside them to bring fresh produce to your family table, you'll likely get to know people pretty quickly. You'll have one thing in common, right off the bat!
How to find a community garden.
Finding a community garden might be as simple as walking down the street, but it's likely to require a little investigation. Asking around in your neighborhood could give you some leads and recommendations on how to get involved. For a more direct route, contact your city or county extension office for direction on how to get in contact with the various community gardens in your area. The American Community Gardening Association has a list of gardens in your area, which is definitely worth checking out if all else fails.
What should you grow?
Your new plot might feel like a blank canvas waiting for its first brushstroke, which can feel a little overwhelming. While you might be tempted to plant a complex network of flowers requiring more than a fair amount of care, you should stick with low-maintenance crops and vegetation, especially if you're a beginner. High-maintenance plants can be easily besieged by weeds or die from lack of proper watering and pruning. Thus, plant only what you know you can take care of—you'll feel more satisfied  with your efforts when you have a lush collection of well-kept plants instead of a sparse and fallow plot!
Would You Join a Community Garden? [Craftsy]
Join a Community Garden: Dos and Don'ts [Apartment Guide]
What to Grow in Your Community Garden Plot [Creative Vegetable Gardener]