Easy Easter Crafts for your AVA High Line Apartment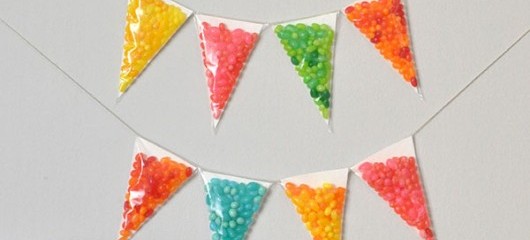 Easter is right around the corner, and there's still plenty of time to create some beautiful springtime crafts. Easter is a holiday for all ages, and whether or not you have kids, you can still take the time to make these fun crafts right at your AVA High Line home!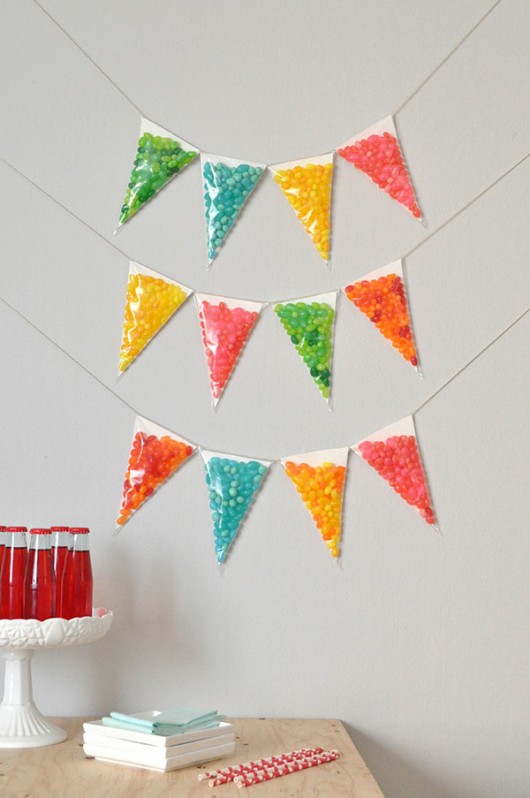 Image: Oh Happy Day!
Bring out your inner kid with this jellybean banner from Oh Happy Day! Not only is it beautiful and functional, but you can eat it when you're done! All you need is some pretty bright colored jellybeans and a little bit of your time. You can make this for an Easter party, spring time brunch or even just for fun. You are never too old to eat candy!
Follow the rest of the instructions over on the Oh Happy Day blog.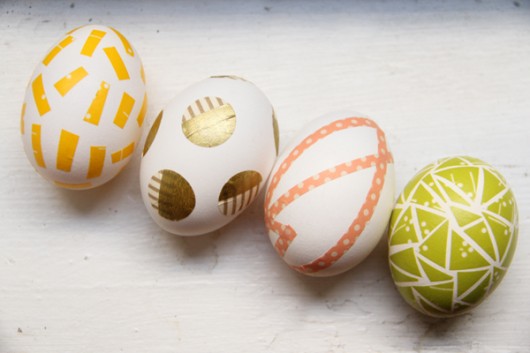 Image: Lovely Indeed
This next craft can be used to decorate your dining table, to put inside of an Easter basket, or just to make your morning eggs a little more festive. Since we won't be using any glue glitter or dye, this is mess free, to keep your apartment clean. What are we talking about? Washi tape eggs!
You have probably seen lots of washi tape crafts all over the Internet, but have you ever made your Easter eggs with washi tape? All you need is some emptied eggs (just the shell) and of course washi tape. Try looking at Utrecht right in the middle of Chelsea or Kinokuniya Bookstore in Midtown for your washi tape.
No instructions needed here. Just wrap the tape around your egg in whatever way you like. Cut them into thinner strips and create alternating stripe patterns, or cut them into geometric triangles, or even faces. Let your imagination run wild with this one!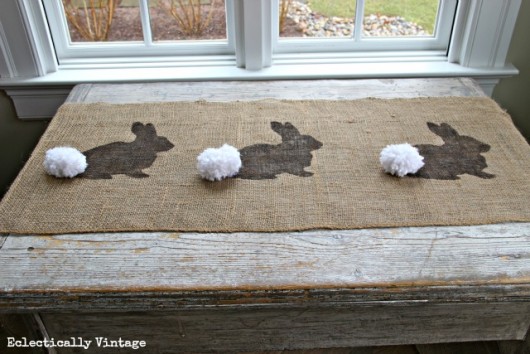 Image: Eclectically Vintage
This last craft comes to us from Eclectically Vintage. You can make your own Easter themed table runner for your holiday celebration. It is made using burlap fabric and pomp poms for the bunny tails. Try going to Paron Fabric to find your fabric, if you are good at sewing. If not, you aren't you can always buy a premade table runner at any home goods store. Follow the directions to make this simple table runner over on Eclectically Vintage.
With plenty of supply shops nearby, AVA High Line residents should have no trouble making their Easter this year a DIY affair.