Making Homemade Ramen at Your AVA Little Tokyo Apartment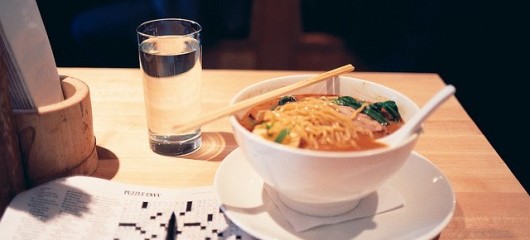 Making Japanese style ramen at home is much easier than you think. Living in Little Tokyo you have easy access to many different kinds of delicious ramen. But after a while all those nights of eating out can start adding up. Making ramen at home is affordable and knowing how to prepare it can come in handy if you want to impress your friends at a dinner party. Whether you enjoy miso, shio, or even vegetarian ramen, these following recipes can help you create your own ramen right in the comfort of your AVA Little Tokyo apartment.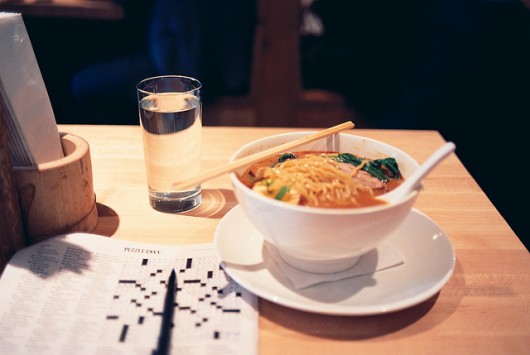 Image: Flickr
For a traditional-style minced pork ramen, check out this recipe from Lady and Pups, which uses white and red miso paste to make a flavorful and spicy miso-broth. The list of ingredients can seem intimidating, but it is super simple to prepare. Serve alongside some steamed edamame or fried chicken to round out the meal. For some of the harder to find ingredients head to Nijiya Market or Marukai, both conveniently located right in Little Tokyo.
Finding good vegetarian ramen recipes can be hard since traditional ramen is made by stewing pork bones and other animal products. But this recipe from Canadian Living offers a great vegetarian alternative to make your own homemade ramen soup. This recipe is largely mushroom based but you can also add in thinly sliced carrots, corn, or even a handful of greens on top. If you are vegan, just omit the eggs. To make this recipe even easier, look for fresh noodle packs in your Japanese grocery store. Just boil them for a few minutes and they are ready to go! There is no need to buy dry ramen especially with the abundance of local Asian markets in and around the downtown area.
If you are looking for a place to get all your ramen bowls, spoons and maybe even a set of chopsticks, try Mitsuwa Market, or Marukai. If all goes well, you should be eating your own homemade ramen in no time at all with these simple recipes. If it didn't turn out quite how you had planned, don't worry; try Daikokuya or Orochon ramen which is also located right near your AVA home in Little Tokyo.  Both are amazing, and highly rated!