Add Some Springtime To Your AVA Somerville Apartment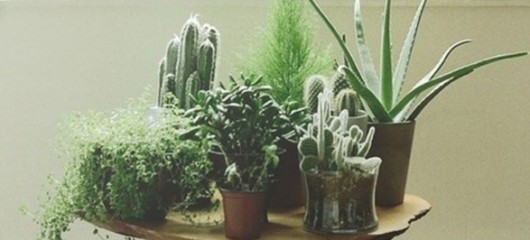 Indoor plants are making a big comeback, especially for apartments where exclusive outdoor space is at a premium and in locations where the weather is fickle. With new tutorials on how to macramé plant hangers popping up all over decorating blogs, and handmade ceramics in every corner boutique, it's hard to find a reason not to fill your home with lots of plants.
Even if you couldn't keep a plant alive if your life depended on it, there are always cactuses and succulents. Having plants indoors brings life, energy and freshness into a living space. Here are a few ideas on how to enjoy plants all year round in your AVA Somerville apartment!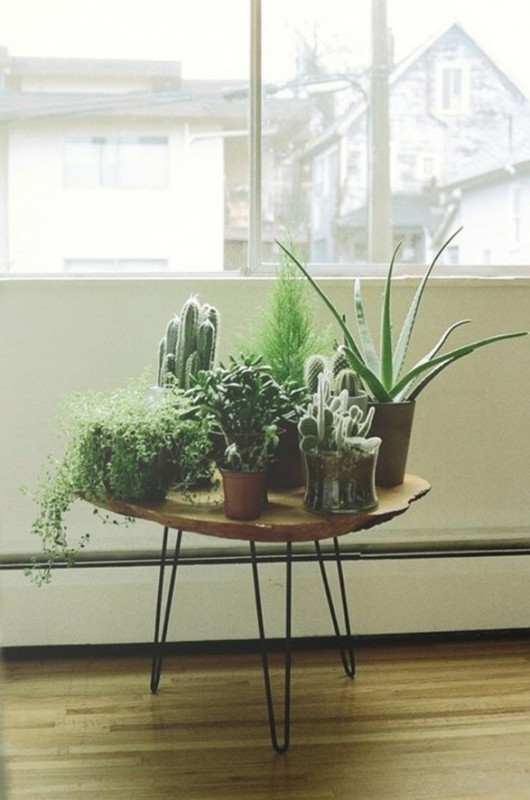 Image: Checks and Spots
Whether you have a balcony, some vintage plant hangers, a rusty old shelf or just a small empty space in your windowsill, plants can fit into your apartment. You don't need a huge outdoor space or even a plant hanger to bring the outdoors inside. Try using old cans, jars, or ceramic pots for small succulents and set them on your coffee table, as bookends on a bookshelf or even just above the sink in your kitchen.
Even the tiniest of plants can find a space inside your home. Make use of vertical space and try hanging your plants in an empty corner or in front of a window. The plants will love the fresh air and sunshine and you will enjoy looking at the window not only for the outside view, but for what is on the inside!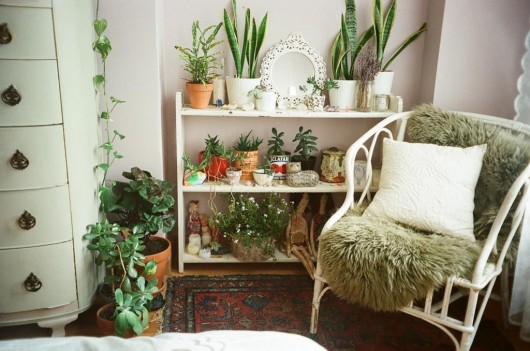 Image: Leah Reena
It's easy to create a small jungle above a mantle, fill up empty space with one small plant, or go big and make a statement with a large potted plant in a living room. No matter how much space you have, or how big your green thumb is, there are many ways you can experiment with having indoor plants. Try starting with just one plant and see how it grows, then keep adding on if you like. After you get one plant, it's hard to stop buying more. And hey, who says you have to?
Have fun trying out different spaces to put them in, and different varieties of indoor plants. For a beginner try plants like spider plants, bromeliads, succulents, cacti or bamboo. Also try and look for plants that don't require full sunlight in case you plan on putting them in a more shaded area of your home. Any good nursery should have an indoor house plant section where you can find the perfect plant for you! Try these local nurseries near your AVA Somerville home: Pemberton Farms & Garden Center, Ricky's Flower Market, or Rootdown Hydroponics. Happy planting!