Decorating Your Apartment's Balcony on the High Line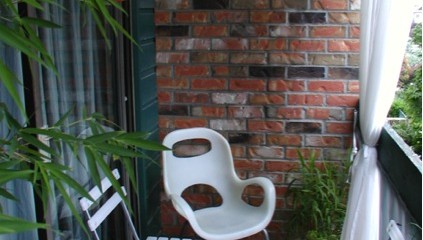 If you're lucky enough to have an apartment that has a balcony included, it's time to put it to use! (If you have an apartment with a balcony overlooking the High Line, then you are extra fortunate!) Whether you'd like to be able to dine outside or enjoy cocktails on the patio, we've got some inspirational photos to help you create your dream balcony.
Invest in a wrought iron bistro set for the patio to create a Parisian themed dining area. This look is so easy to create with just a simple bistro set, like this one from Overstock.com or even with one from Craigslist or a thrift store! If you prefer a more contemporary look, don't miss Modani near Gramercy Park for a collection of upscale outdoor furniture.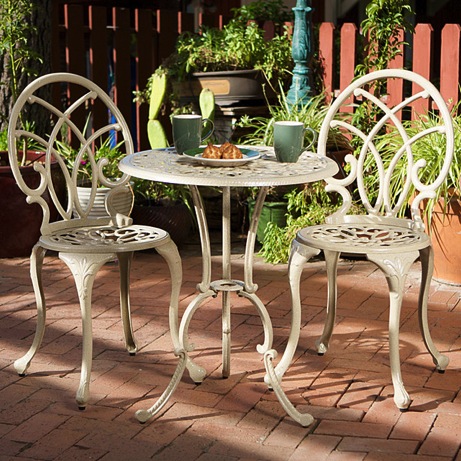 Image: Overstock
An easy way to spruce up your balcony is to go simple and buy a few plants and herbs, keeping seasonality in mind. Add some unexpected elements like books as a stand for flowers and extra patio pillows to inject more personality. We recommend finding an independent nursery or even your local farmer's market to find the freshest seasonal plants while supporting local businesses.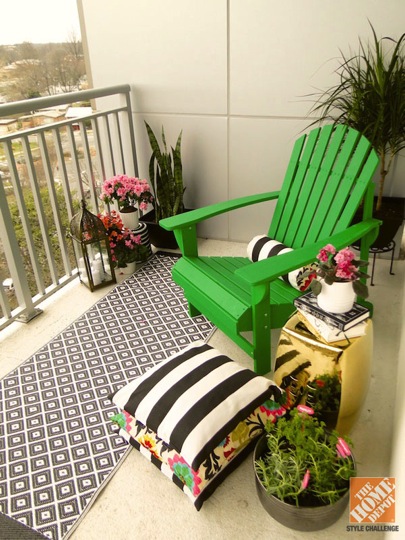 Image: Home Depot
Get some privacy and shade while enjoying your balcony by adding some semi-sheer tie-back curtains. You'll be more inclined to use your balcony as a dining space if you know you aren't being watched by neighbors!
Image: Apartment Therapy
Enjoy New York nights at home by just adding some DIY touches to your outdoor balcony decor. Repurposing old tin cans is a great, eco-friendly way to make outdoor lanterns for your balcony and you'll only need a few tools and materials! Check out the full step-by-step tutorial at Design Sponge.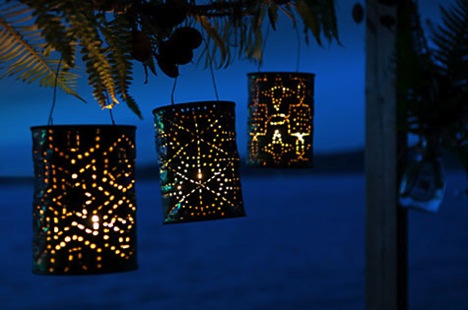 Image: Design Sponge