A Touch of Metallic Decor For Your Avalon Mosaic Apartment

Metallic is a great way to add a little pizazz to your Avalon Mosaic home and wardrobe. A metallic touch can add contrast to any clutch or end table. The metal additions also promote a healthy feng shui lifestyle. To get the most energy out of your element, feng shui specialists recommend the metallic be placed in the West, Northwest and North areas of your home. To accomplish this, you can add a metallic vase, throw pillows with a metallic centerpiece or place metallic plates and bowls on your dining table.
Images: 1. Silver Colorblocked Metallic Leather Wedges 2. Palais 4 Door Buffet 3. Chic Gold Side Table 4. Reva Clutch
To match your home decor, add a small metallic touch to your evening outfit. The high contrasting metallic details help accent your features and draw attention. Eyes are immediately drawn to the bright contrast patterns. You can achieve this detail by adding a necklace, earrings or bracelet. A metallic heel or clutch will also make your outfit pop. Black will allow the metallic to stand out on it's own the best, but other colors like blue and red can be used. An all metallic outfit should be saved for special occasions only. An overwhelming detail, all metallic is perfect for New Years Eve or Girl's Night on the town, but not to for dinner at the in-laws. Metallics can often look inexpensive and outdated, but if you save it for smaller pieces in both your home and style, it will be a great way to stay chic and classy.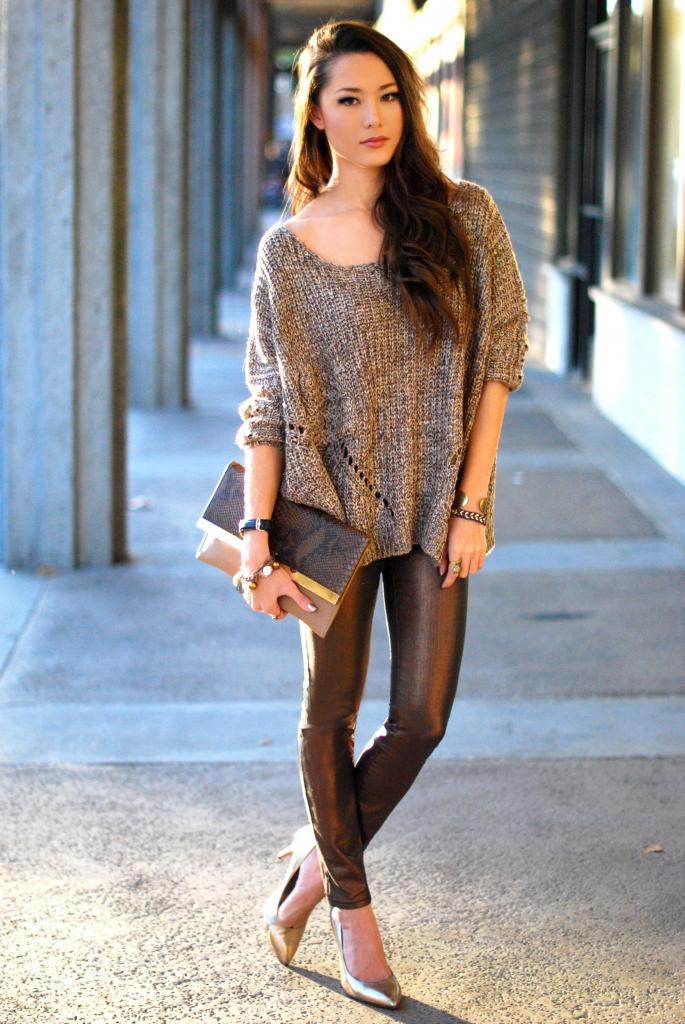 Image: Hapa Time