Decorating Your Avalon East Norwalk Apartment for Fall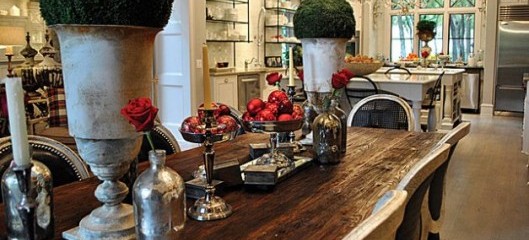 Decorating for the holidays is a fantastic and fun way to bring friends and families together. However, with all the different back-to-back holidays and predictable motifs, holiday décor can feel a bit kitschy and overwhelming. Here are a few ways to make your seasonal decor work for your future Avalon East Norwalk home throughout the fall and winter months.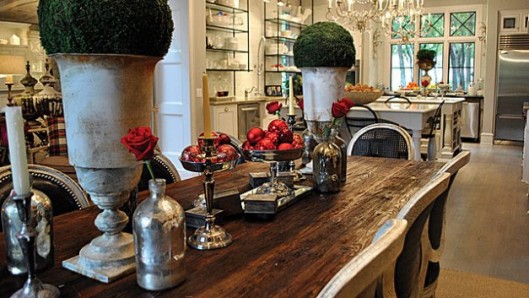 Image: McKinney
When it comes to choosing items for your holiday décor, think of colors and shapes rather than old themes or holiday-specific décor. Colors reminiscent of fall and winter are a great way to add the feel of the holiday season without choosing time sensitive objects that you need to change throughout the months. This way, you have a color scheme and décor that will last you from fall all the way through winter. Colors like orange, browns, tans and reds are great with a warm palette, while colors like blues, silvers, whites and creams are lovely paired with a cool palette.
Here are a few ideas that you can add to your home during the fall / holiday season.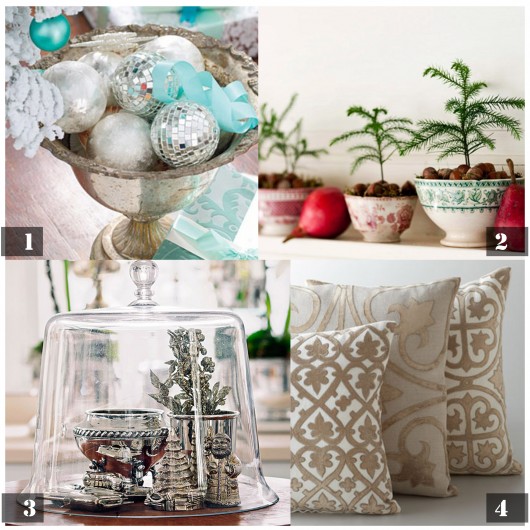 Collage: Ivan Segovia-Jimenez
1. Tabletop Ornaments
Displaying neutral colored ornaments on a big gorgeous decorative bowl is also a great way of taking something expected and showing it in a new way. This makes an excellent decoration for your dining or coffee table top, or even an entryway table. (Image: Tobi Fairley)
2. Seasonal Plants
Mother Nature is often referred to as the best designer and in this case, the title is true. Twigs, leaves, pinecones, shrubs, and other organic objects are perfect to decorate with. (Image: Better Home and Gardens)
3. Holiday Collections
Display a collection of holiday related objects grouped together. This can be anything from trains to holiday ornaments – anything you like! Showcase them on top of a crystal dessert stand or a glass cloche. If you're feeling crafty, spray paint them all the same color for a sophisticated look. Don't forget to use an odd number of objects for the most ideal visual display. (Image: Better Home and Gardens)
4. Festive Accents
Pillows and throws are a great way to bring in some seasonal décor. Nothing changes the look of your room more (for less!) than a couple of new pillows and throws. Look for something in the colors you've chosen and don't be afraid of prints. Pillows found here. (Image: Horchow)