From Garden to Table: 4 Ideas for Beautiful Flower Arrangements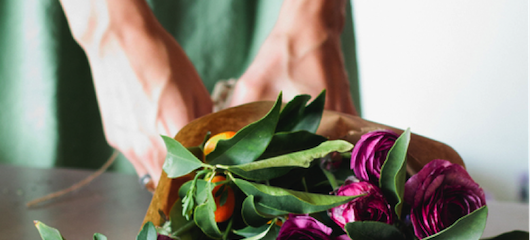 If you're like us, you love stopping by the Falls Church Farmers Market near Avalon Mosaic to pick up local veggies and flowers. Finding the perfect bunch is easy, but figuring out how to display them at home is another story. However, getting them from the market to your table might be easier than you think!
Arranging flowers may seem daunting and they even offer classes at local schools, but with a little imagination and inspiration, it can be quite simple. Whether you are trying to brighten up a room with blooms or looking to set the right mood for your next dinner party, here are some tips for making your own beautiful arrangement.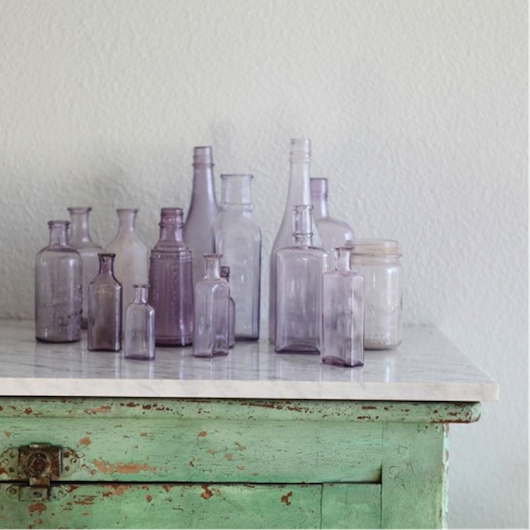 Image: Inside the Lovely
You can use pretty much anything for a vase. Try a thinner necked bottle for a single stem, and a wider neck vase for a whole bunch of flowers. If you use a thinner neck, flowers will be tightly packed together where as a wide vase allows for more space in between stems. Keep this in mind when going to pick your flowers. You can even separate one bunch of flowers into multiple smaller vases to place all around your home. Simplicity is key. You can use just one type of flower and it can look as elegant as a professional arrangement.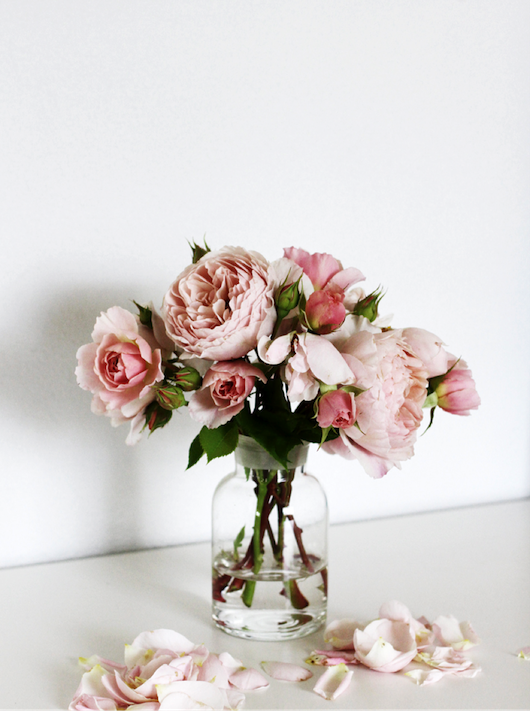 Image: A Merry Mishap
If you have a more shallow vase or jar, don't be afraid to cut the stems. Certain flowers look better this way.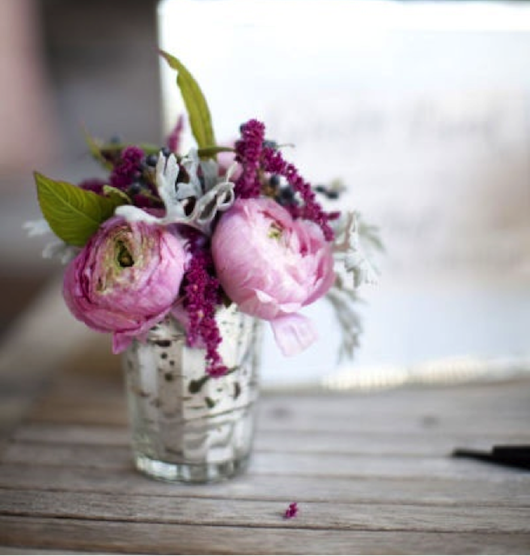 Image: Style Me Pretty
Also try experimenting with unconventional filler. Use an orange blossom branch, a few sprigs of fresh rosemary or even an unusual piece of greenery in your yard. Sometimes just a single green leaf can look sophisticated on a dinner table. Remember to make use of your surroundings. Experiment with herbs, plants and even fruit to achieve your perfect floral arrangement!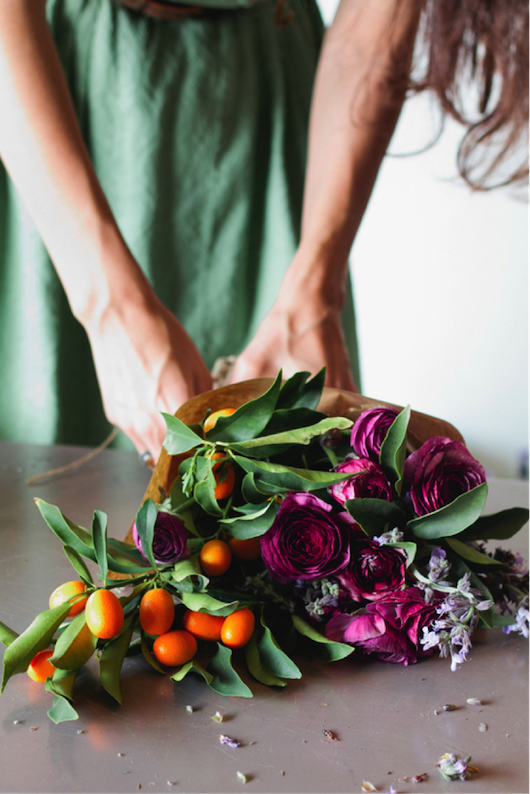 Image: YASMINE floral design
Next time you're picking up local fare at the market, don't forget the flowers! Adding beautiful arrangements to your home will be the perfect touch to your Avalon Mosaic home.