Incorporating Tortoiseshell into Your Avalon Home

Incorporating tortoiseshell accessories is a great way to add a sophisticated touch to your Avalon Bloomingdale home.
Real tortoiseshell material is produced from the shells of large species of sea turtles or tortoises, but it was officially banned in the 70s due to over usage and possible extinction of certain species of turtles and tortoises. In America, it is illegal to buy natural tortoiseshell, so rest assured that no turtles were harmed with the purchase of your favorite iPhone case.
However, adding faux tortoiseshell accents to your home is both chic and classic. Let's take a look at our favorite tortoiseshell decor inspirations!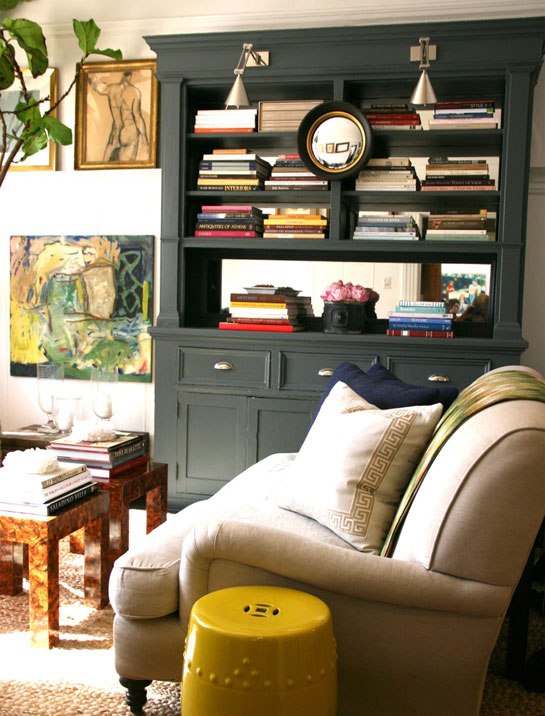 Image: Grant Gibson Designs
Two lovely faux tortoiseshell parson side tables can either be situated next to each other to resemble a coffee table, beautifully blending with both traditional and contemporary décor themes.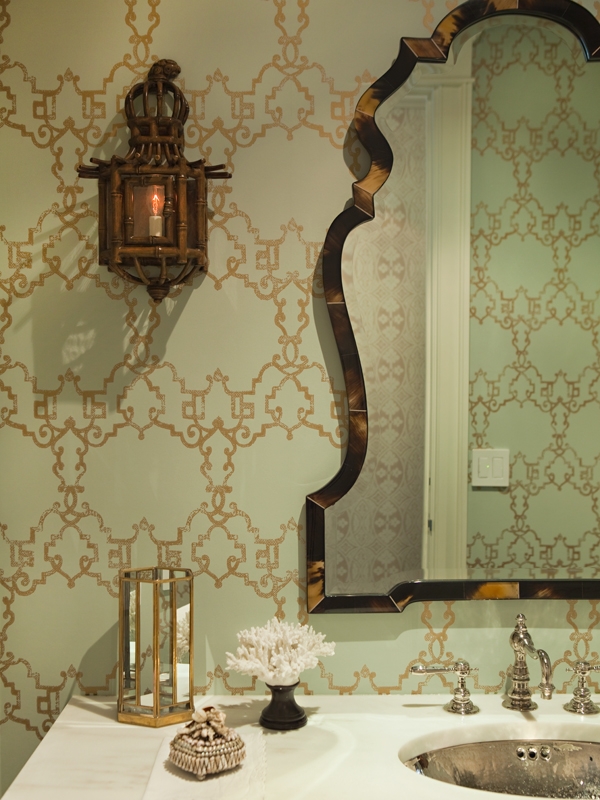 Image: Thornton Designs
This bathroom designed by Thornton Designs is a great mixture of materials and finishes, such as tortoise, stainless steel, bronze, and polished metal … a plethora of fabulosity. Here's how to get the look in your home: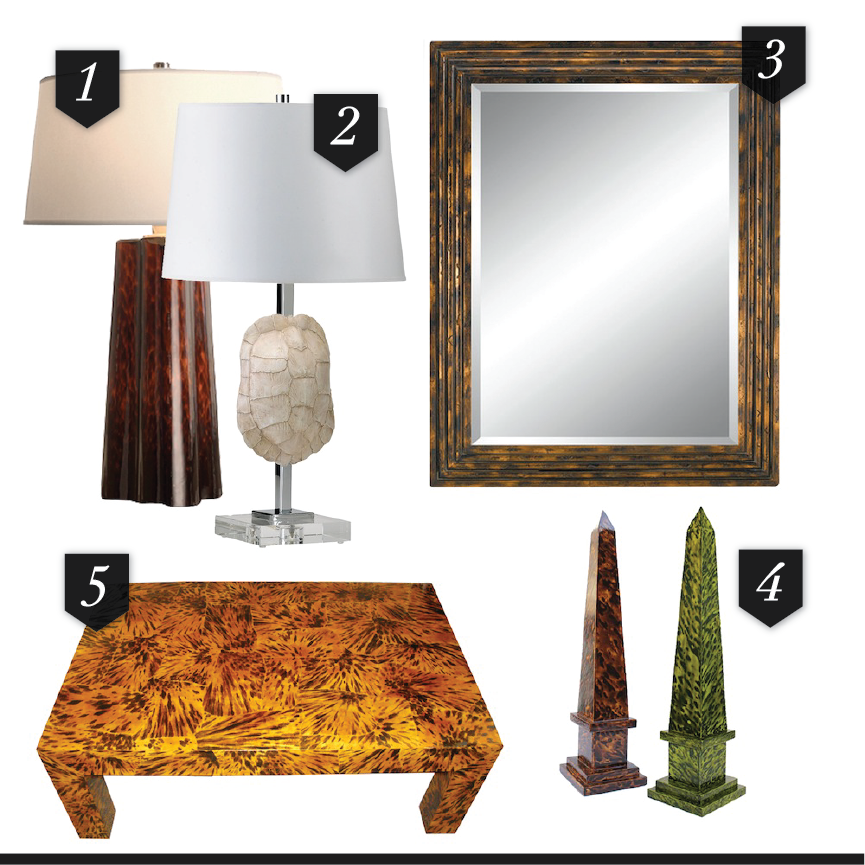 This modern table lamp features an off-white mont blanc shade atop a lush amber base to provide a touch of chic elegance to living rooms or bedrooms.
For a more straightforward tortoiseshell accent, consider adding this fabulous and fun lamp from Burke Décor with a faux-shell stem.
3. Tortoiseshell Delight Wall Mirror in Dark Gold
Measuring 59″ high and 46.75″ wide, this stunning wall mirror can be hung either horizontally or vertically to effortlessly fit your space.
If your mantle lacks mystique, these faux tortoiseshell obelisks created by Karen Robertson are sure to spark some seriously sophisticated conversation.
5. Lacquered faux tortoise shell coffee table
This durable Parsons-style coffee table glows with a cashew lacquer and is perfect for all households with a waterproof finish.
So what do you think? Is this a trend you could see yourself incorporating into your home? Let us know!