Best Bar Carts For Your Avalon Ossining Home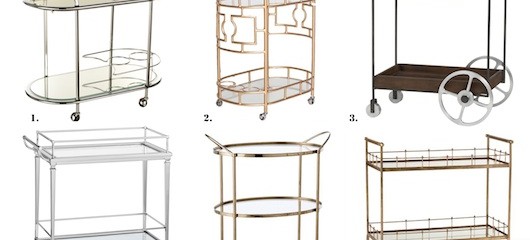 Who doesn't love to throw a party? When you're playing host at your Avalon Ossining apartment, there are few things more important than having a well stocked bar. Actually, the bar in which your favorite libations are stocked could be just as important.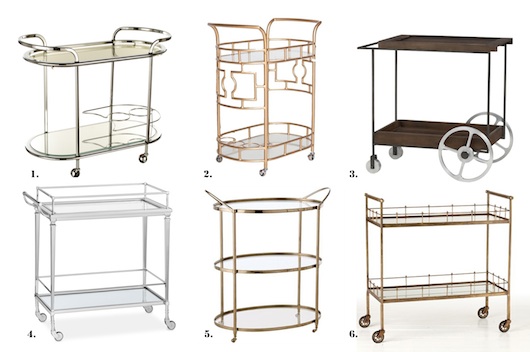 1. European Chrome and Glass Bar Cart  2. The Mrs Lilian Bar Cart  3. Porter Bar Cart  4. Cosmopolitan Bar Cart  5. Connaught Polished Nickel Bar Cart  6. Lisbon Vintage Bar Cart
If you are a follower of interior design trends, you are probably familiar with the ever-charming presence of a bar cart; if not, be ready to pull out your credit card. A bar cart stocked with wonderful goodies goes with any type of décor. Whether it be a traditional or contemporary setting, a bar cart exudes an air of sophistication that is sure to be a knockout. A bar cart is also a great alternative to an end table and can even substitute for a buffet or console table in a dining room if space is limited.
Stocking your cart
Accessorize your bar cart like any other item in your home – full of all your favorite décor items. A large-scale piece of art or a collage of mixed media hanging above your bar cart is a great focal point. A plant or vase with beautiful seasonal flowers mixed in with champagne flutes or wine glasses are great ways to fill space and add depth and interest, coupled with large hardcover books, your favorite liquor bottles and a fabulous ice bucket – voila! Your bar cart is ready to entertain at your most fabulous gatherings. Add a couple bottles of Pellegrino and some apothecary jars filled with bar treats for the finishing touch.
Best of all, you can buy stylist bar carts all over Westchester County, online, or by making the trek to New York City. Whether you prefer a traditional bar cart, something retro, or upscale modern, it's a perfect statement piece for any apartment by being small, functional, and very chic.
What style of bar cart do you see styling in your Avalon Ossining home? Let us know your favorites!