Four Ways to Make Your Apartment More Romantic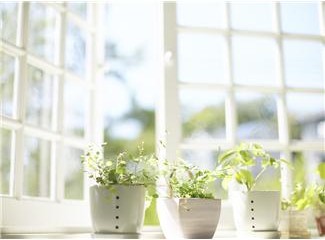 Making your apartment feel a bit more romantic and welcoming could help keep your relationship fresh – or help to start a new relationship. Feel free to steal these tips to give your apartment a romantic makeover.
1. Decorate with fresh plants and flowers.
Some could argue that the flower is a symbol of romance – so why not keep it present in your home? The fragrance of flowers mixed with fresh potted plants is a great way for a romantic home to smell. The vases and pots are equally as important as what is inside of them. Make sure they are pristine and fit the décor of your home.
2. Use soft, comfy decorative accessories.
A couch is not a couch unless it has its own accessories. Make your living room more romantic by having an incredibly soft throw and comfy, decorative pillows. Having these sofa trimmings will draw people to curl up on your couch and feel comfortable in your home. Having a desirable couch is a huge part of making your apartment more romantic.
3. Get rid of clutter.
There's nothing that can ruin romance quite like stepping on a Lego or not being able to find a place on the counter for a candle. (Remember the Friends episode when Ross visited a date's apartment to find a mess?) One step to making sure your apartment is more welcoming is clearing the clutter. Uncluttering your home gives you the ability to unclutter your mind – allowing you to be more romantic. Decluttering your apartment will help you and your significant other breathe easier.
4. Hang up pictures.
Displaying your relationships through pictures is a way to make feel more comfortable and happy in your home – which ultimately leads to romance. Hang up pictures of you and your significant other as well as pictures of you with your friends and family. Make sure they're framed! This will give the impression that you value your relationships enough to put time into displaying them around your home.
Any apartment can be romantic – it's just about working with the space you have. We wish you lots of fun in romanticizing your apartment!