Living a Clutter-Free Life with Pegboard Organization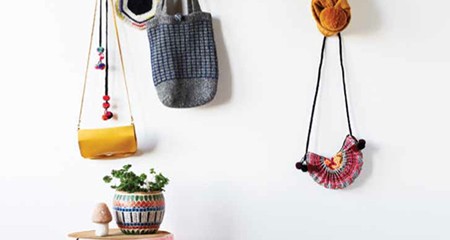 I was tired of having my necklaces and bracelets scattered everywhere, but then I found pegboards! After I got I started,  I went on a pegboarding spree and it has seriously changed the way I think about organization, I love it! 
-AVA
Spring is almost over, which means time is running out to clean out the clutter in anticipation of summer fun. An awesome, inexpensive and easy way to get organized is by using pegboards. They can be cut to any size and painted to add a splash of color to your AVA U District home. We rounded up some examples and tutorials for four different projects using pegboard to help organize everything from jewelry and coats to your desk and kitchen essentials.
After a quick trip to the hardware store for a few supplies and a sheet of pegboard, you can get started on a fun, quick project. With a little bit of creativity, you can create a statement piece that not only shows off your DIY skills, but also keeps things in order. Mom would be so proud!
Amber made this welcoming"hang-it-all" coat rack. We love the quirkiness of the cross stitch!
Image: Wills Casa
Wanna take matters into your own hands? This DIY from Elsie Cake is easy and pretty. Bonus points for the chalk outlining the pots and pans!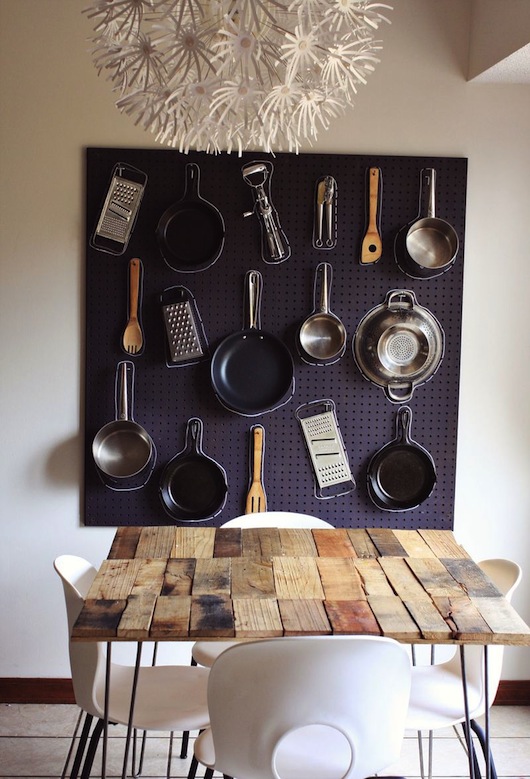 Image: A Beautiful Mess
Pegboards can organize small things too. Thanks to Mary Ann for inspiring us with a tutorial for her lovely pegboard necklace organizer.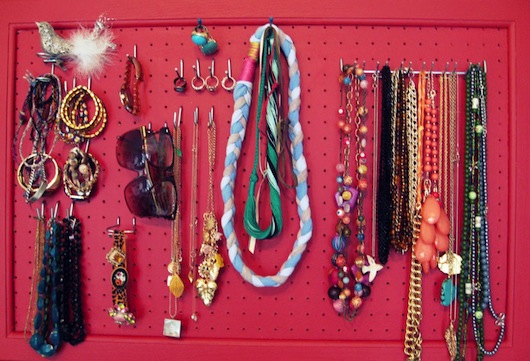 Image: Happy Lightning
And finally, pegboards are a great way to brighten up your workspace! How dreamy is this desk? When we're not at The Hive, this is a good alternative.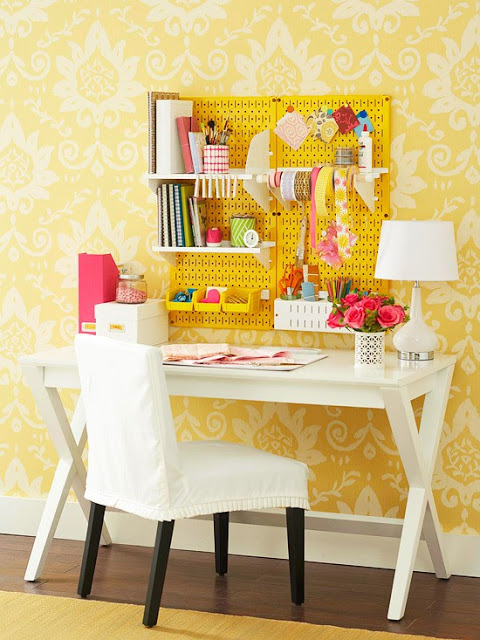 Image: deliciously organized
Would you ever use pegboard to organize the clutter in your apartment? Let us know in the comments!