Your Pet and Vacation: Board, Sit or Travel With You?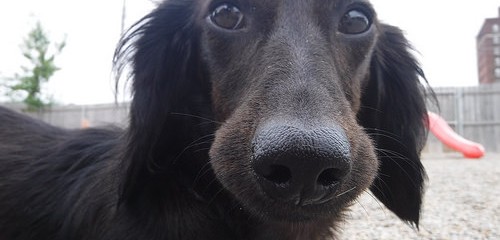 You might be looking forward to vacation, but a pet smart enough to pick up on your impending departure is probably dreading it. He thinks that vacation means he's going to be shipped off to a relative or a boarding facility—but that doesn't necessarily have to be the case. Depending on the demeanor of your four-legged friend, different options for pet care while you're away might work better than others. You might even consider bringing your dog along on vacation. Here are a few tips for choosing which arrangement will work best for your pet during vacation week, and the pros of each possible scenario:
Ask your vet's opinion – Besides you and your family, your vet is probably the person who knows your pet the best. So ask for his or her input when you're deciding whether to board your pup or cat, invite him along with you, or have a pet-sitter come to your home. In addition to getting her idea about which mode will work best for your furry friend, she also might be able to recommend some good pet hotels or sitters in the area.
Know your pet's personality – How does your pet react when you leave the house? A super snuggly puppy might lose his cool, whereas an older cat could simply turn up his tail and go about his business. Depending on the way your pet deals with your absence, different arrangements for your time out of town are appropriate. Take some time to really consider your fur baby's specific personality before committing to any specific situation.
Consider in-home sitting for creature comforts – Now that you've consulted with an expert and done some soul-searching, it's time to make a decision. Your first option is having a pet-sitter either stay in your home or pay daily visits. If you're the proud owner of a particularly needy canine, especially one who exhibits anxiety when going somewhere new, you should probably hire someone to reside at your apartment while you're away. More independent pups might be able to do with just a walk or two per day and freshening up of some food. Most cats, too, will be happy to see a friend once a day and have their food, water, and litter freshened up.
Opt for boarding for round-the-clock care (and digital spying) – If you get just as anxious as your pet when he's staying away, then putting her up at a pet hotel might be your best bet. Most boarding facilities allow you to log into an online system and spy on your pet via in-house cameras. If your pup or cat are good at playing with others or particularly thrive in a social environment, boarding could work the best for them, too.
Take him along if the destination is pet-friendly – Although you might have a hard time finding a vacation locale that's appropriate for cats, many beaches and forested areas will welcome your pup. Just make sure the place you're staying allows for pets. Also consider whether or not your dog will travel well. If he's going to be whining on the entire flight or car ride, you'll save stress on both sides by leaving him at home.
Be a gracious host – Always keep in mind that all of the preparation in the world won't make any difference if you're grumbling every time your guest is hogging the bathroom or rolling your eyes at their request for coffee. It's important to be a gracious host for the entirety of your guests' stay, despite any inconveniences.
Image and attribution: