How To Make A Butterfly Garden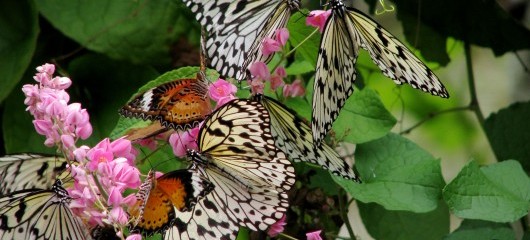 Picture this: It's a Sunday afternoon and you're relaxing in your Avalon Dublin Station apartment when you look out the window of your deck to see a butterfly — say, a Monarch, land softly in your garden.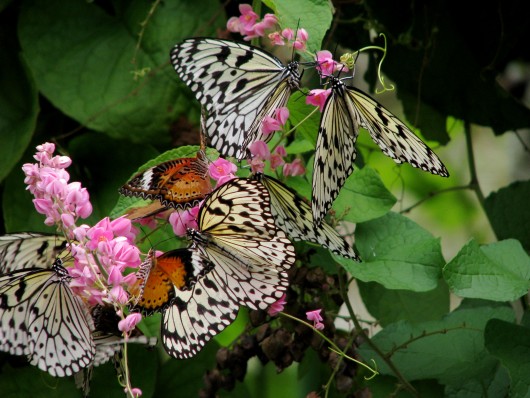 Image: Wikipedia
You are delighted but not surprised. In fact, you've come to expect butterflies buzzing about during the advent of spring, because of the fantastic butterfly garden you've built on your porch. Really, with the temperate climate in California, butterflies can be year-round visitors. It's not as outlandish as it seems — with a few large containers housing nectar and host plants appropriate to your area, you can guarantee that each spring season will be ushered in by visits from butterflies.
There are many species of butterfly that exist in this area, including various types of Skippers, Swallow Tails and Brush-footed Butterflies, and which butterfly you wish to attract will affect which plants you use to decorate your deck. The terrific website Gardens with Wings provides a great tool for finding species local to your area, and the appropriate plants. Here is the guide for your zip code in Dublin and how to get ready for spring ahead of time!
The first step to having a butterfly garden right on your Avalon Dublin Station porch is selecting the appropriate plants. Nectar plants will provide your butterfly visitors with food, while host plants will give them a place for eggs and larvae. Make no mistake, you will get to know the staff of your local nursery very well. Fortunately, you live just a few miles away from Armstrong Garden Centers, whose reputation for friendly and informative staff precedes them.
Nectar Plants
Buddleia spp is a great plant with which to start your garden. It's colloquially called, aptly, the Butterfly Bush, and for good reason —  they stand at least four feet tall, boasting whites, purples and yellows irresistible to the Monarch. It's easy to care for, and looks radiant. One note about this beautiful bush: Buddleia spp is widely considered invasive, but with proper care, most importantly, deadheading and never allowing the plant to go to seed, you can circumvent this. Details here, at EcosystemGardening.com.
Add Butterfly Milkweed to your garden and accent your Butterfly Bush with its warm, vibrant orange. Butterfly Milkweed is a diverse plant, and other species of butterfly use it for nectar or host. In fact, for Monarchs, it doubles as a host plant as well, so it doesn't hurt do double up on this specimen. The purple Blazing Stars add cool colors to your garden, providing variety with their grassy leaves. They have the added benefit of thriving in partial shade, so if there's a spot on your deck that doesn't quite get full sun, this is the plant for that area.
Host Plants
As mentioned, the magical Butterfly Milkweed acts as both nectar and host to the Monarch. In fact, host plants favored by Monarchs are varieties of Milkweed, technically known as Asclepias. Variations include Common Milkweed and Swamp Milkweed. Stop by Armstrong Garden Center and find out which varieties are currently available.
The Butterfly Mixer
Now that you've planted all the ingredients, the only thing left to do is wait for your springtime visitors. After you've mastered the Monarchs, do some clicking around and find out which other butterflies enjoy those same plants. The addition of an extra host plant may be just the ticket for gaining new winged patrons. Fortunately, the plants that will comprise your Butterfly Garden are, for the most part, durable, easy to care for and will provide many springs of butterfly companions. With these resources, getting ready for spring has never been easier.