Eco Friendly Home Decor Accessories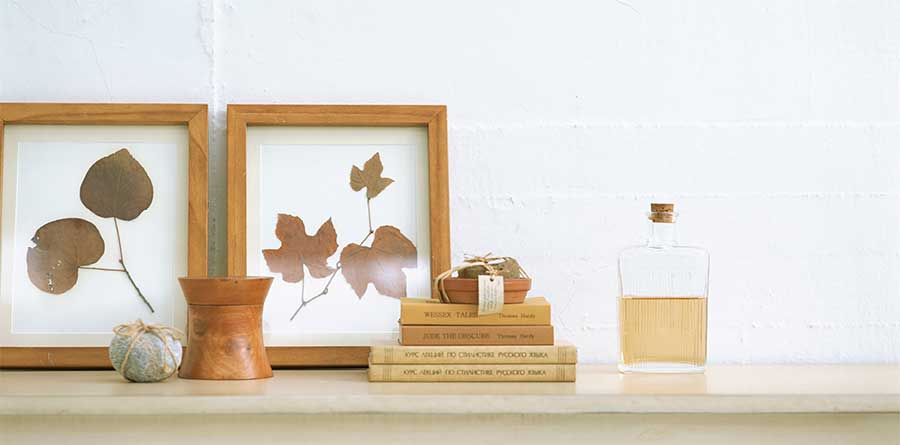 With Earth Day right on the horizon, it's time to assess the impact you're really making on Mother Nature. Maybe you already recycle, buy local produce, and use CFL light bulbs, but you could be decreasing your carbon footprint other ways—for example, in the furnishings in your home.
Not every home decor company cares about the environment, and by purchasing from irresponsible corporations, you're contributing to the problem. On the other hand, there are many home furnishing companies out there who are just as concerned about the longevity of the planet as you are. They use recycled materials and sustainable practices every day. Here are three eco-friendly home decor companies you can feel good about investing in this Earth Day:
Even in the very beginning, Bambeco sprouted from environmentally conscious roots—it actually launched on Earth Day in 2009. Founder Susan Aplin came up with the idea when she was standing on a receding glacier, witnessing firsthand the impact that irresponsible living was having on the planet. She started, first, by tweaking her daily life, but didn't feel that this was making enough of a difference. So she took a glance around her own home and vowed to make a change here, too—Bambeco was born. Bambeco uses natural, organic, recycled and repurposed, reclaimed, renewable, and exclusively sustainable materials to make its home goods. The idea is to fill homes with items that make a positive impact on the world, rather than a negative one, from serving trays to throw pillows. That doesn't detract from the aesthetic appeal of the pieces, though—see these sustainably sourced serving trays and bowls for proof.
The minds behind Vivaterra believe that all of the colors and textures a home needs have already been produced by Mother Earth, so they only enlist artisans who use natural materials. That's not the only thing Vivaterra's artisans have in common, either; they all practice sustainability in handcrafting their unique pieces. So does Vivaterra as a corporation, so eco-friendly consumers can buy everything from rugs to dressers without feeling any guilt. Vivaterra constantly comes out with new collections to reflect the changing seasons, so expect fresh sets of furniture and other home accents all the time from this online retailer.
Canvas Home. Recycled glass, reclaimed wood, and sustainably grown bamboo form the foundation for most of Canvas Home's pieces. In fact, from its contemporary tumbler sets to its glass votives, just about everything is sustainable—and crafted by an artisan in a developing country. Of course, many times the artisans actually reside right in the United States. To further Canvas Home's goal of making the world a better place, the company also gives a portion of its proceeds to artisan groups. So if you want to support craftspeople, pay homage to Mother Nature, and spruce up your space, Canvas Home is a great place to start.
With all of these options at your fingertips this Earth Day, it might be time for an eco-friendly home makeover—or at least a few minor tweaks.