Apartment Living: How to Be Green in Your Space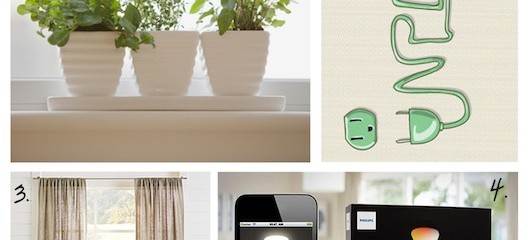 Everyone wants to go green, but apartment dwellers are sometimes afraid because they feel that they have to make intrusive and permanent changes to the space. No more fears, today there are many simple things that one can do to make sure their apartment is as healthy as can be.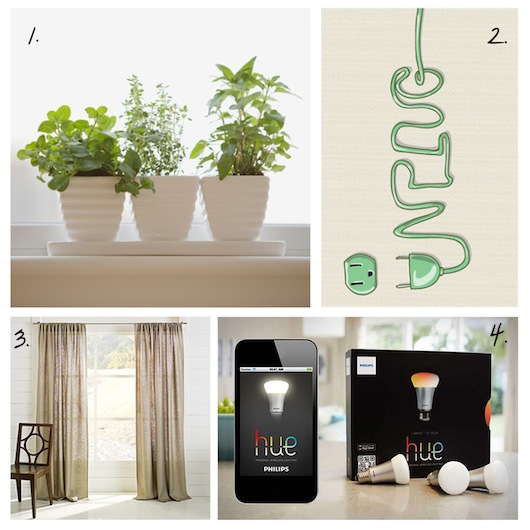 Literally go green! Living plants are a great way to add color and life to your space. Take advantage of balconies, windows and any space that allows you to plant. Plants are great way of cleaning the air, thus eliminating pesky and expensive air filtering machines.
Electronics! Rule of thumb: if you aren't using it (chargers, coffee makers, etc.), unplug it! The yearly savings is unbelievable and in an average home, you can save up to 40 percent a year off your electric bill.
Windows! We all love a good view, but keeping your windows covered is a great way to save energy and costs. You don't need to go as far as blackout curtains or heavy draperies, but simple window coverings keep you from having heat loss in the winter and heat entry in the summer.
Light Bulbs! Everyone is familiar with CFL bulbs, but did you know that LED bulbs are starting to gain much popularity? A CFL bulb will outlast incandescent bulbs by 9 years, but did you know an LED bulb will outlast an incandescent bulb by 20 years?! LED lamps are a little more expensive, but the initial cost is nothing compared to having to buy light bulbs for 20 years. It gets better: You can even buy LED bulbs that can be programmed by your cellphone and can be turned on or off wherever you are!
These are just a few easy ways of going green in your apartment, but don't stop there. "Green" proofing your home is not as hard or time consuming as you think!