5 Awesome and Simple D.I.Y's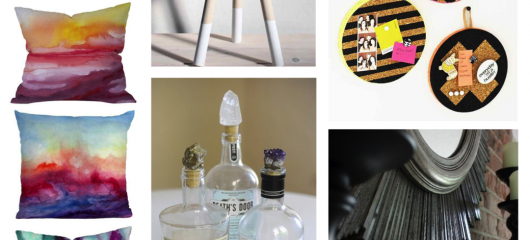 Summer is here and these long days are perfect for getting together with a group of friends in your AVA apartment and enjoying some simple and fun DIY projects. These five DIY projects found on Pinterest are perfect for an afternoon of crafting and fun. They are inexpensive, easy, and most of all, super chic! Check us these out and let us know what spectacular things you create!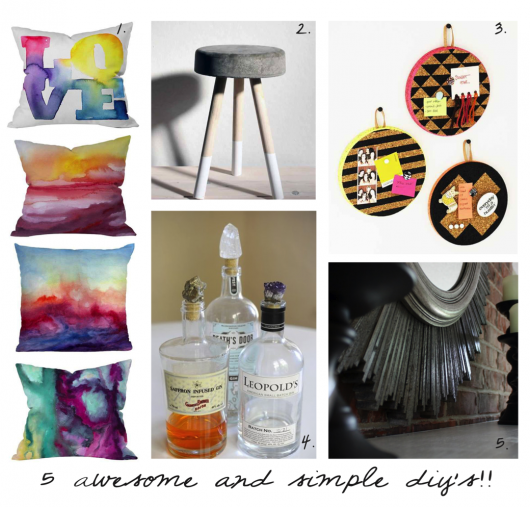 1.  DIY Sharpie and Rubbing Alcohol Pillows: This DIY shows you how you can take an ordinary piece of fabric or white pillowcase and turn it into a spectacular throw pillow for you home that is right on trend. Also, check out this Anthropologie knock off tutorial done the same way! Love the palm trees!
2. 5$ Concrete and Wood Stool: What a great DIY! It's simple and chic and quick to make! So easy! You could even spray paint stripes onto the concrete or even dye the concrete while you prepare it! Concrete is very easy to color.
3. Modern DIY Memo Boards: What a fun, inexpensive and easy way to add some bold and graphic pieces to your office or kitchen that not only look fun and modern but also give you a great place to keep your memos, to-do lists and other scraps of paper or memorabilia! Do be limited by the size shown, you can make these as big as your heart desires!
4. DIY Geode Bottle Stoppers: I love these things! I have also seen them at stores and they retail for a pretty penny and this is an easy way to accessorize and personalize your liquor bottles and bar cart! These would also make lovely gifts!
5. Sunburst Mirror Made with Wood Shims: Best DIY Sunburst mirror I've seen! Mirrors like these retail well over 300 hundred and with a few simple things you can have one just like it! You could even take it a step further and use gold or silver foil for a really dramatic piece.