Great Markets Near Avalon Arlington North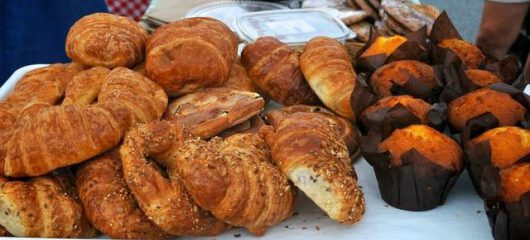 One of the perks of living at Avalon Arlington North is your proximity to small, local businesses, and you can't get more local than when you visit a market. These spots are filled with fresh produce, baked goods, and even hand-made crafts. Best of all, the goods are made locally and by individuals or small outfits. So next time you're in need of fresh fruits or vegetables or a unique gift, consider visiting one of these local markets.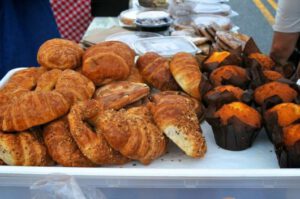 Image: Nadya Lutz | Westover Farmers Market
Arlington Farmers Market
On any given Saturday, about 3,000 people will go to Arlington Farmers Market to stock up on fresh produce. Right now, turnips are in season and ripe for you to purchase. This farmers market's website also frequently posts recipes made out of ingredients from the market so you'll know what to do with your fresh bounty when you get back home.
Westover Farmers Market
Head here for food and drink of all stripes. At Westover Farmers Market, you'll find items like fresh baked breads, pastries, meats, kettle corn, fresh squeezed orange juice and ethnic cuisine like Turkish staples including baklava, borek and mussaka. Dynamic offerings at this market include Gina's Pacific Jam and Jellies, salsa, and donut bites in flavors like red velvet and white chocolate syrup. See a complete list of vendors online to find your favorites.
Urban Village Market
If you're looking for that one great gift that no one else is sure to get, head to the Urban Village Market. This is the place where Arlington residents go to find handmade treasures. From 9 a.m. to 4 p.m. every Saturday, customers can shop for jewelry, clothing, bicycles, vintage magazines and posters, furniture, hand-made crafts and antiques.
Rosslyn Farmers Market
Dynamic offerings reign supreme at Rosslyn Farmers Market. Held every Thursday, patrons can stock up on everything from costume jewelry to gourmet hot sauce. Other highlights include pastries made from scratch in addition to cookies, macaroons, whoopee pies and marshmallows from Virginia-based Elizabeth Harper Confections.