Designing With Moroccan Style – Beni Ourain Carpets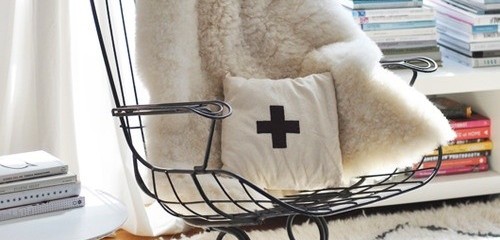 If you're looking for a trendy yet unique design theme for your Avalon Bloomingdale home, Moroccan design may be perfect for you. Whether it's ceramics, textiles or architecture, traditional Moroccan patterns are gorgeous for living rooms, bedrooms, or any room. Beni Ourain carpets are a lush and subtle way to introduce Moroccan style into your Avalon Bloomingdale home. Here are a few of our favorite choices for you to enjoy – try to pick a favorite, if you can!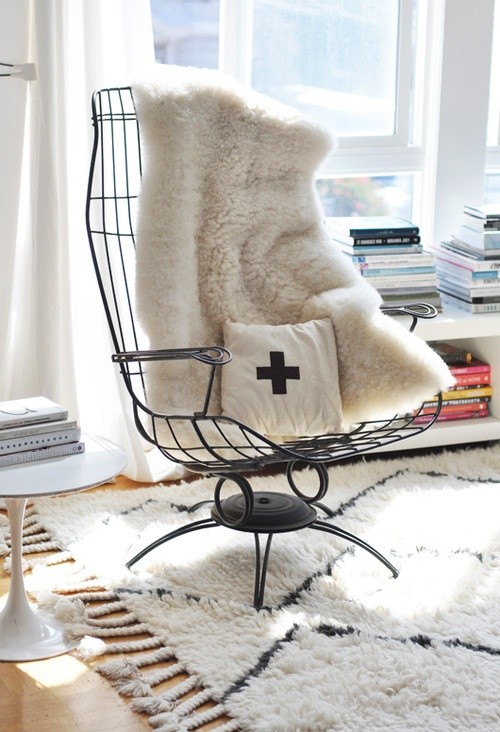 Image: My Craft Work
Original Beni Ourain rugs are made in Morocco in the Atlas Mountains, home to 17 Berber (yes, like the rug!) tribes. These sheep herding tribes use the wool of the sheep to produce soft unique rugs that are in high demand among interior designers.
Each rug is different than the other – no two were ever created the same. Different tribes prefer different colors, using henna, almond leaves, indigo, iron sulfate, and cochineal among other natural sources of dyes to create images depicting happenings of everyday life, such as references to fertility, nature, rural life, etc.
This isn't the first time these rugs are popular in the design world. Going all the way back to middle of the 20th century, these were popular amongst well known designers such as Alvar Aalto, Le Corbusier, Charles and Ray Eames, Frank Lloyd Wright, Marcel Breuer and Arne Jacobsen. These rugs have to come be synonymous with mid 20th century modern design. Today, Beni Ourain carpets can be seen with many different styles of décor. They have become so popular that stores like West Elm, Crate and Barrel and others carry phenomenal reproductions. However, nothing compares to the originals.
Most small boutique furniture stores may not keep authentic Beni Ourain rugs on hand, so you may need to travel to NYC to pick up the real thing in person. However, there are plenty of online retailers standing by to help you make your Avalon Bloomingdale apartment into an exotic paradise!