Reflections on Women's History Month
As we conclude our celebrations of Women's History Month at AvalonBay, the Women's Leadership Network (WLN) would like to thank two of our remarkable leaders who inspire and lead thousands of AvalonBay associates. We asked Debbie Coombs and Sarah Mathewson to reflect on what they have learned over the past month, what they plan to keep doing, and what brings them hope.
What have you learned during this Women's History Month?
DC: This month began with a "choose to challenge" message from Tina Cassidy. Her view from outside AvalonBay was a great start to a month of discovery. I have had chills and several "ah ha" moments as the month progressed. It has been good to reflect and review our progress through the eyes of Glyn Aeppel and Susan Swanezy, our first two women AvalonBay board members who shared their experiences through a Zoom Q&A session, and our newly appointed first woman in our C-suite, Joanne Lockridge. These are significant milestones, not only women, but for the future of AvalonBay. Then, there is the knowledge of the work that is still ahead of us. Our Women in Construction panel was an example of the current struggles to ensure that all are treated well. Thank you to Chris Milne, Jennifer Copper, Brenna Humburg, and Yesenia Sanchez Urena for your trailblazing leadership examples.
SM: I learn something from each podcast, event, and personal interaction.
I'm so impressed with our new leaders that are holding us accountable to create a more inclusive and diverse work environment where we all can have it all over time – professional accomplishment, personal growth and a rich family life.
I am thankful to my peers that have joined us on this journey to foster the hidden talent in each of us by mentoring future leaders, advocating for an inclusive work environment and leading by the example in everything they do (at home and at work).
I'm grateful to our female leaders that paved the way for us in the workplace by breaking boundaries for each generation to build upon.
What will you keep doing?
DC: We must continue to bring our whole selves to work every day. The Speak Up! podcast episode 07 featuring Cassandra McFadden and Christine Coutts was bold and fresh. Both women noted that when they are fully present and accepted at work, they do their best. They expressed a desire to help others on their journey to do the same. We will make a positive difference when we speak up and walk this journey together.
SM: We have to keep finding ways to get future leaders "in the room" to be heard.
What brings you hope?
DC: When I reflect on the many new voices that I have heard during this past month, I am sure of the strengthening of our bonds to one another. The gift of connection (even through ZOOM) has allowed a deeper and richer knowledge of others who I may never had occasion to hear or know. These connections would not have happened without our Associate Resource Groups and the freedom to express and challenge what we know. I am confident in our future as we continue our path of excellence. This extends beyond the bounds of business metrics, to the excellence of everyone at AvalonBay to be their best while bringing their whole selves to work every day.
SM: I am hopeful with each new hire, new promotion and new opportunity. Each of us brings a new perspective, basket of experiences and most importantly new ideas that will make us a stronger community and company over time.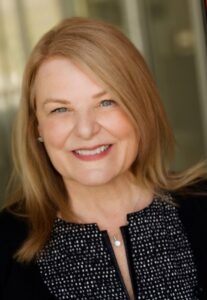 Debbie Coombs, Sr. Vice President of Operations, leads an incredible team of professionals on the West Coast in California, Pacific Northwest and Denver. These regions include over 40,000 apartment homes and 1,000 associates. Debbie began at AvalonBay in 2003 with a love of solving complex challenges and all things Chaka Khan. Her favorite song is "I'm Every Woman" written by Chaka Khan and sung by Whitney Houston.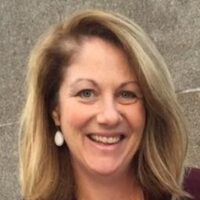 Sarah Mathewson is Sr. Vice President of Operations. She leads an amazing team on the East Coast in Massachusetts, New York, New Jersey, Connecticut, Washington DC/Maryland/Virginia, and Florida. These regions include over 40,000 apartment homes and 1,300 associates. Sarah is also the Co-Chair of AvalonBay's Inclusion and Diversity Council.  She began her career at AvalonBay in 1998 and enjoys hiking and cross-skiing with her husband and two incredible future female leaders – daughters Ella (10) and Sophie (14).