Tips for Moving to a Big City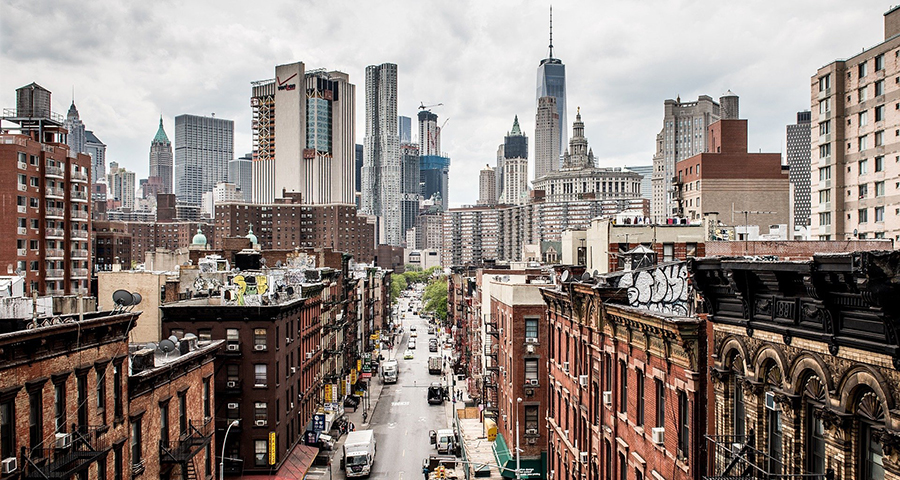 Big cities attract a variety of different people from all walks of life. This rich diversity is precisely what makes big cities so appealing to live in for many people. Some move to pursue their careers or to go to college, while others want a change of pace or to enjoy the vibrant culture of city life.
Whatever the reason, moving to a big city can be exciting and exhilarating, but it still presents its challenges. Life-changing events, including moving, can have serious effects on your mental and emotional health. Moving to a new town, in particular, can decrease your happiness and contribute to feelings of stress and anxiety.
This doesn't mean that you should avoid making a big city move. However, it does mean that you should take steps to prepare yourself beforehand to make your move go as smoothly as possible. Whether you're moving from a rural area or from one metropolis to another, here's what you need to do to prepare yourself for a big city move:
Research the City in Advance
Before anything else, take some time to research the city you intend to move to. It's important to learn about what you can expect from life in that area and dispel any myths or misconceptions you may have. Further, each big city is unique and has its own history and culture that will impact your life there.
Some things you should research include:
The weather and climate;
Cost of living, especially housing;
Local and state laws, policies, and regulations;
Employment statistics and resources;
City, county, and state maps;
And local attractions, entertainment, and recreation opportunities.
Additionally, you can research any concerns or issues specific to your needs. For instance, if you're moving somewhere to go to college, you can look into resources or organizations for students. If you're moving for work, you can research relocation benefits and perks offered by your company, your property manager, or living community. Although research doesn't compare to living in a city, familiarizing yourself with these things in advance can help you shape your moving plans and allow you to prepare yourself for this new phase of your life.
Find Employment and Housing
Next, you need to figure out where you will work and live. These are, arguably, two of the most important things to consider before moving anywhere. If you're moving for work or school, you may already have both housing and employment plans. Depending on your circumstances, though, you may need to make important decisions about employment and housing that will affect your daily life.
Starting out in a large city is significantly easier if you already have a job lined up before you move. Finding a job in a new city can take time, effort, and patience. Take some time to explore the job market, apply for jobs, or line up interviews before you move. You can also benefit from attending networking events, visiting career fairs, or making casual professional connections once you do move. Doing so can help you get your name out there and establish yourself in this community while you search.
Similarly, it's best to secure housing before you move. Housing can also be more competitive in large cities, so take some time to begin hunting sooner rather than later. At the very least, this research can be useful in getting to know the housing marketing, as well as the city itself and its various neighborhoods. Depending on your finances and job situation, you may need to consider finding roommates or living outside the city itself so you can afford your new place. If you have a pet, you'll also need to make sure you find a pet-friendly apartment or house to live in.
Take Only What You Need
When you've found your new pad, you have to determine what, exactly, you will bring with you. Living in a big city may require downsizing or reducing the size of your living space. Further, apartment sizes have been shrinking over the years. One recent report discovered that the size of newly built apartments has decreased, on average, by 70 square feet in the largest 20 metropolitan areas in the U.S. Combined with higher housing prices in urban areas, this means that you may end up paying the same amount of money to rent a significantly smaller space.
Simply put, be mindful of what you bring with you on your move. If you don't use it regularly or it won't be useful in this new city, you may not want to bring it along. You can also consider renting a furnished apartment if you only want to bring your personal items or if you don't want to worry about buying furniture. If you'll be living with roommates, you can also ask them what things they already have so you don't accidentally double-up on furniture, items, or amenities.
Budget for Big City Costs
The cost of living in big cities does vary, but it tends to be higher than in rural or less densely populated areas. Though your salary may also be higher, you'll likely have to adjust your budget to account for big-city costs. Some expenses you should consider include:
Housing and utilities;
Taxes, including sales and income tax;
Tuition and school supplies, if you're going to college;
Food and groceries;
And transportation, vehicle maintenance, and parking.
If you aren't careful, these extra costs can add up quickly. Luckily, there are many ways you can reduce your spending and stretch your money further than expected. Consider creating a formal budget or using a budget app to better track your spending. You should also look for ways to reduce your largest expenses. For instance, you can focus on cooking at home rather than eating out to spend less on food, or using a bike-share or public transportation to avoid driving a car. Even making small changes to your daily habits, like taking a shorter shower or making coffee at home, can make a big difference in your budget.
Explore and Enjoy
Moving can be stressful and moving to a larger city can feel overwhelming. It can be difficult to move to a new place where you aren't established or don't know anyone. Think about the positive aspects of your move, rather than the negative ones. This move presents an opportunity to explore an entirely new place and enjoy new things.
Don't be afraid to go out on your own and wander around your new home. If you want some guidance, try using an app to find hidden gems. You can also look online, from blog posts to social media, to discover favorite local spots. Once you have a job lined up and your living situation figured out, you can also ask coworkers, neighbors, or roommates for recommendations. No matter how you go about it, having new experiences and finding new hobbies is a great chance to learn more about yourself while having an exciting, unexpected adventure.
Make New Friends
As you explore, do your best to put yourself out there, meet more people, and make some friends. Building relationships after moving to a new place is crucial to avoid relocation depression, as well as to fully embrace the culture and lifestyle of your city. Get to know your neighbors and coworkers, join clubs or groups that share your interests, sign up for classes or other group activities — really, anything that interests you.
It can take time to forge new friendships and get connected to a new place, so be patient with yourself. Look for other ways to boost your happiness and take care of your emotional health. There are countless ways to spend your time in a big city, so do your best to take advantage of this chance to entertain yourself and enrich your life. After all, before you know it, this once unfamiliar and intimidating place will feel like home.