Share the Season: Apple Pear Spice Cider Recipe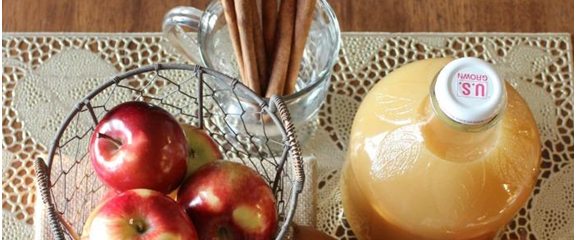 Savor the flavors of fall with this delightful apple pear spiced cider recipe sure to impress your guests.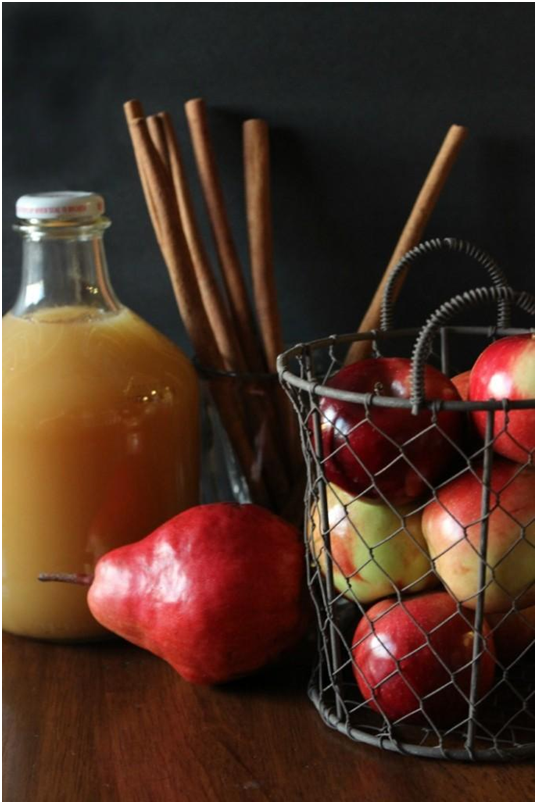 What could be more inviting than the smell of cinnamon, cloves and apples wafting through your apartment? Go on admit, you can almost smell it now! It's like an instant trip down memory lane, a favorite fall tradition.
The real beauty of this simple recipe is you can just as easily enjoy it with the kids as you can with family and friends. Dress it up even further with some buttery rum, or impress your guests with the simplest of evenings — all you need to complete the setting are some store bought donuts, candles and great conversation.
Poof, you are now a rock star host/hostess.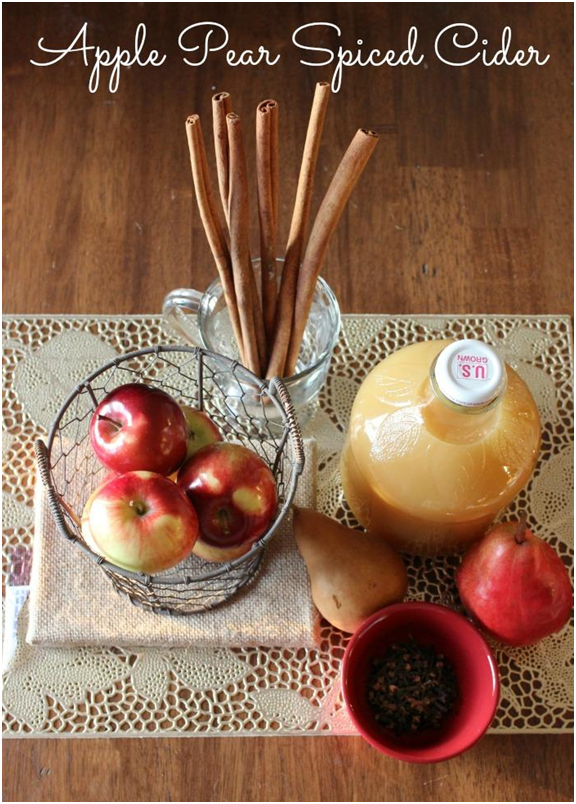 To create the ultimate comfort beverage just toss these ingredients into a large pot or even a slow cooker.
Combine equal parts apple juice and pear juice (I like to use juice not from concentrate for a more natural flavor, but really anything will do), a sachet of whole allspice, cloves and dried orange peels [optional], a few cinnamon sticks and a glass or more of water depending on how sweet you like your cider.
Let this simmer for at least 10 minutes, then steep for an additional 5 (you could leave this simmering in a crock pot for hours!, but if you are short on time — no worries 15 minutes is all you really need)
When ready to serve, ladle into mugs or glasses of your choice. Garnish with a circular section of apple and a cinnamon stick.
Note: You can use panty hose, a tea strainer, a cheese cloth or even a coffee filter closed up and tied with kitchen string to create your spice sachet.
Now go out and start sharing the season with the ones who matter most to you!
———————————————————————————————————-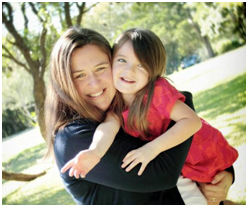 This recipe was brought to you by Stacy Teet for eaves by Avalon. Stacy is the mom behind KidsStuffWorld. Her writing is chock-full of tips for enjoying parenthood, saving money, entertaining your kids and making your family's life a bit simpler.
Facebook | Google+ | Pinterest | Twitter | Instagram | Blog