4 Interior Design Trends for 2014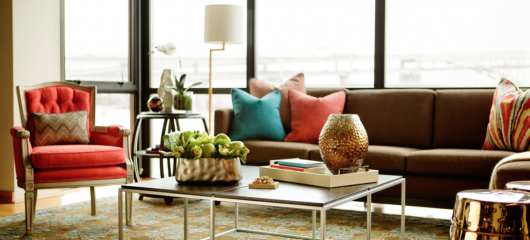 The world of design is constantly evolving and changing; whether it's recycling past trends or creating new approaches to design, every season and every year we flip through magazines to anxiously view new and exciting trends. Here are some trends to look out for in 2014 and ideas on how to implement them in your home.
Bright Colors
Don't be afraid of color, especially in accessories or small accent furniture pieces. Look at this living room by Garrison Hullinger Interior Design – the key to achieving balance is by using neutral pieces and metallic to keep it more chic and less like a kid's room.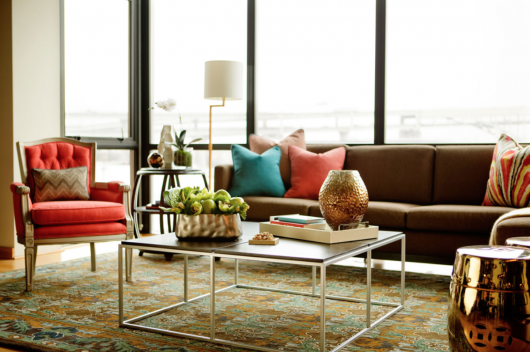 Image: Garrison Hullinger Interior Design
Brass
Say hello to brass, the metal that's taking the design world by storm. No longer are silver, aluminum, or nickel the go-to metals. Expect to see more and more brass and other variations of gold pop up everywhere in 2014. This kitchen hood is a timeless, chic, and totally unexpected accent to this dream kitchen.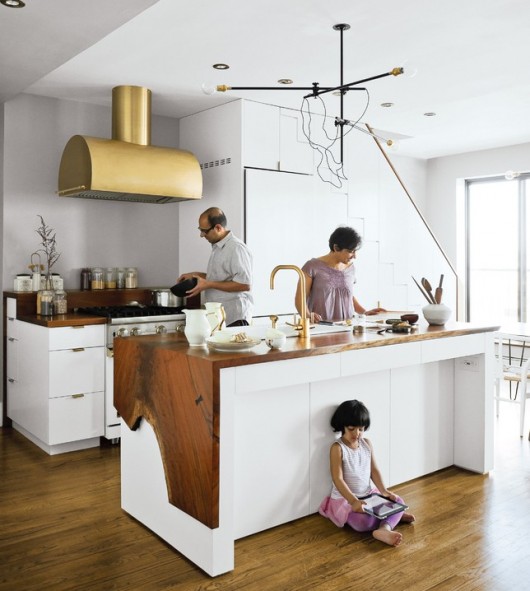 Image: interiorish
Patterns
Expect all types of patterns to remain on-trend for this upcoming year, especially florals, stripes, geometrics, African, and tribal prints. The joy? Mixing these together! Here are a couple of tips on how to achieve a mix that won't hurt your eyes.
Keep the patterns to a max of four and in the same color family; Any more and you simply overwhelm the eye.
Vary the scale of your patterns.
Don't place to small patterns next to each other – it's a sure way to lose those patterns.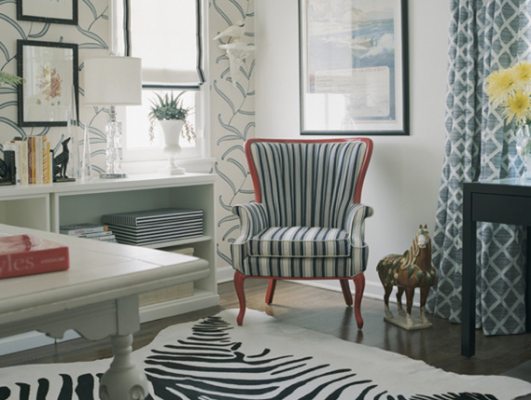 Image: Erinn V. Interiors
Antique Furniture
When mixed with modern and contemporary pieces, antique furniture can help create a beautiful, romantic and eclectic mix. Take a look at this apartment in NYC by BKH New York Interiors – a mixture between modern art, contemporary wall treatments, and antique furniture is eclectic, chic, sophisticated and fun!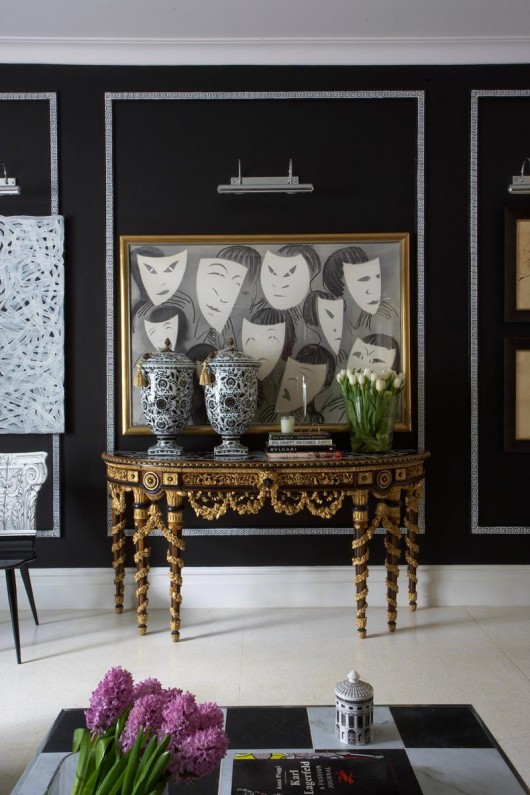 Image: BKH Interiors
What apartment decorating ideas do you have for your Avalon Arlington North home in 2014?