Upgrade! 4 Makeovers for Boring IKEA Furniture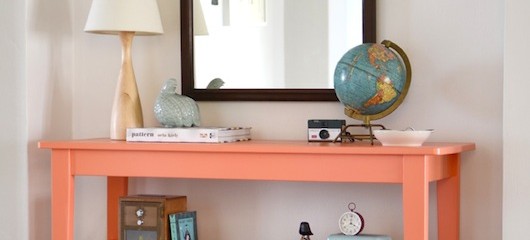 IKEA is a great resource when searching for furniture for your AVA Burbank apartment for obvious reasons; it's easy, convenient and budget-friendly. The best part about IKEA furniture is its simplistic styles are easy to customize with a little paint and hardware. Read on to find out how you can give your IKEA pieces new life with DIY projects!
The LACK Table
At only $10, the LACK table is an appealing choice for an apartment dweller due to its compact size and affordable price. Give your LACK table a style update by purchasing brass corner pieces from the hardware store and adding it to the corners of the table! Fuss-free and requires minimal tools!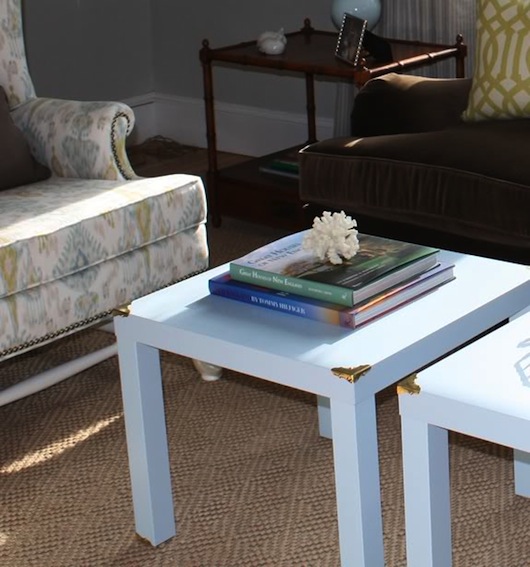 Image: Little Green Notebook
The MALM Dresser
Adding decorative panels to a basic piece of IKEA furniture is a great way to give it a whole new look! Take it one step further by spray painting the panels before adding them to the dresser. Check out Amanda Carol's DIY tutorial of adding Greek Key panels to a MALM dresser!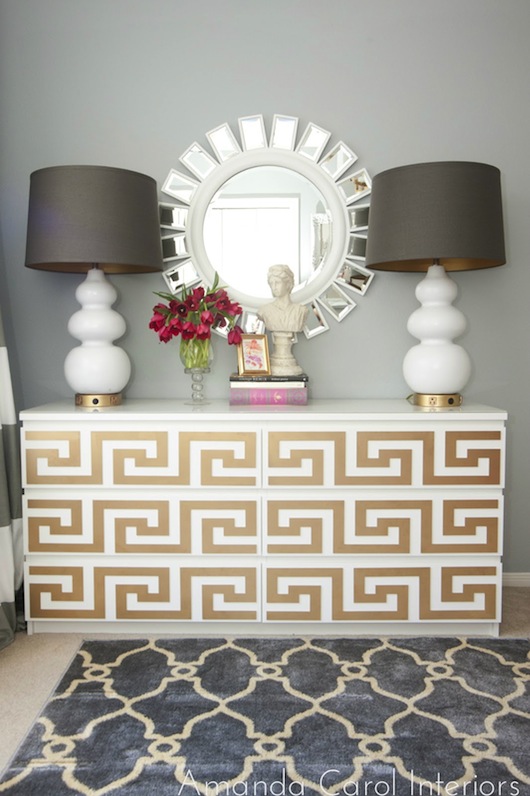 Image: Amanda Carol at Home
The KARLSTAD Sofa
IKEA's KARLSTAD sofa retails just under $400 which is a fantastic price for a brand new couch. The only downside is that is pretty generic and if you are looking for something with a bit more design features, it might not initially appeal to you. But Our Mid Century got creative with the sofa by tufting it and adding new legs! See the DIY breakdown for more details.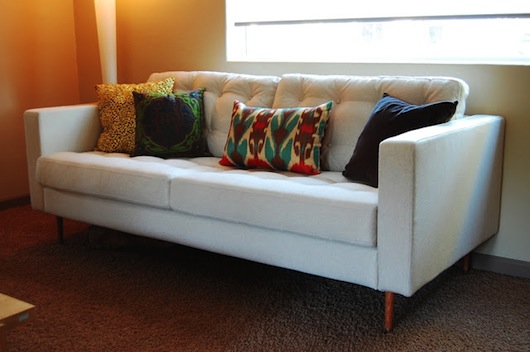 Image: Our Mid Century
The SVALBO Table
The easiest way to give your IKEA furniture a makeover is by adding a fresh coat of paint in a color that suits your style. The Sweet Beast gave the SVALBO table an update with some peachy paint. Dip-painting is a fresh way to add a pop of color to your entryway!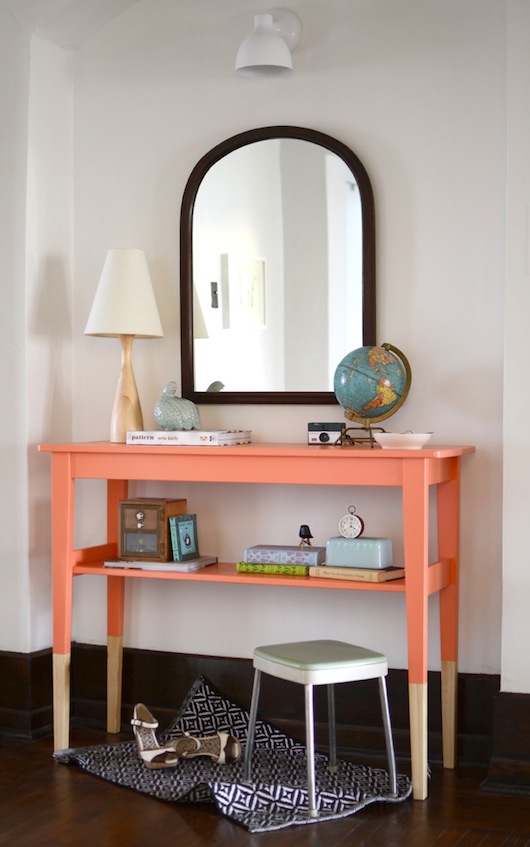 Image: The Sweet Beast