Black & White Decor in Avalon Assembly Row

Black and white graphic prints are all over the place. From top design houses to department stores, they are everywhere and it is easy to see why. The two-tone prints are a great way to keep up with upcoming trends, while still feeling classy in and out of your Avalon Assembly Row home.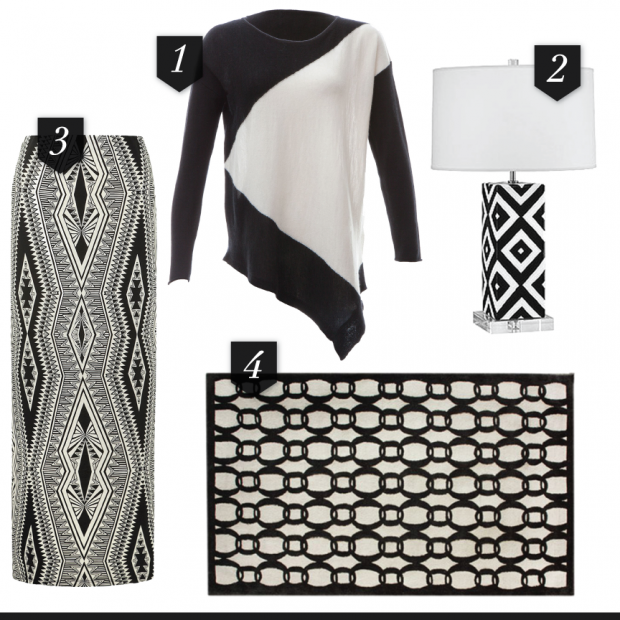 An upscale living room or furnished bedroom is a great area to add black and white patterns. A large rug, lamp shade and complimenting black and white throw pillows are the perfect addition to your living room. Make your Avalon Assembly Row bedroom feel even more cosmopolitan with a black and white comforter, decor and a walk-in closet full of patterned outfits.
If you can't imagine a world without color, there are a few vibrant splashes you can add to your black and white collection that will still leave you sophisticated. Bright colors like yellow and modern colors such as red compliment the black and white mixture while allowing them to stand alone strong.
Whichever pattern you lead with, you will be satisfied living an elevated lifestyle in your Avalon Assembly Row home. Here are a few of our picks shown above for an elegant black and white collection at home!
1. Tribal Print Maxi Skirt from Dorothy Perkins
2. Colorblocked Asymmetrical Sweater by Alice + Olivia for Scoop NYC
3. Santorini Squares Table Lamp from Gracious Home
4. Quinta Chains Ash Rug from Rugs USA