Make Your Own St. Patrick's Day Decorations On The High Line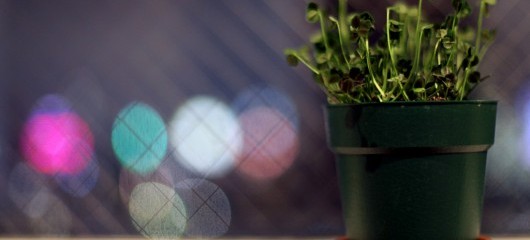 Decorating for holidays can seem like it's for kids when all you see is cheap cardboard decorations at a party store with cartoonish imagery. But with a little inspiration, and these DIY ideas, you can create simple, modern, and sophisticated decorations for St. Patrick's Day! There will be no mention of leprechauns or pots of gold here.
The first DIY St. Patrick's Day decoration is very simple and minimalist. Have you ever been to a park and sat in the grass looking for four leaf clovers? Well now you can bring that feeling right into your AVA High Line apartment! As a simple table centerpiece or even lined up on your windowsill, you can use clovers to show your holiday spirit in a subtle way.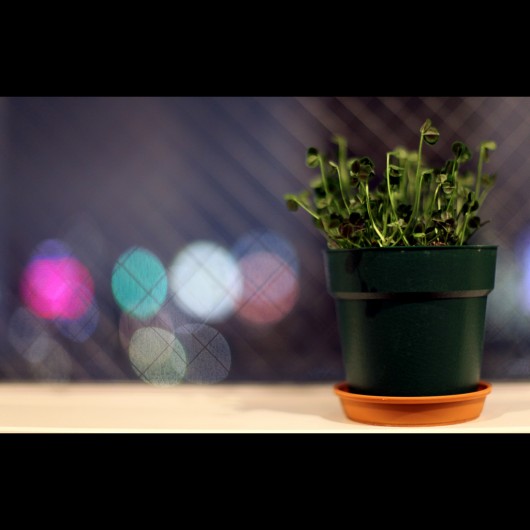 Image: Flickr
All you will need is a few pots in whatever color you like, potting soil, and a few clover plants. Try the Chelsea Garden Center to pick up all your gardening supplies. Just fill your pots halfway with soil, add in your plant and top off with some more soil. Try arranging them in a cluster in the middle of your kitchen table, coffee table or line them up in a row in front of a sunny window. Just a note, live clover does close at night, so don't be afraid if they appear to be snoozing each evening.
Want some more DIY St. Patrick's Day decoration ideas? Making bunting is great for any holiday. For St. Patrick's Day, try sewing your own cloth bunting in various shades of green. The great thing about this craft is that you can reuse it for Christmas, summertime BBQs or any green-colored party you might have in the future.
All you need is a sewing machine, cardstock, ½ a yard each of 3-5 different colored green fabrics, and seam tape. Simply cut your pattern piece out of some heavy cardstock. This way you can customize your bunting to be however large or small you want. Then just cut approximately 5 triangles from each fabric, depending on how long you plan on making your bunting. Pin your triangles on to the seam tape, leaving about 2 inches between each triangle. Simply sew over the seam tape and soon you will have a long strand of bunting that you can hang over your fireplace, in front of a window or even along the edge of your table!
The last DIY you can make this St. Patrick's Day is a festive holiday wreath. Making wreaths is not just for Christmas anymore! You can use different varieties of plants, flowers and even herbs to make a fun wreath that will show off your holiday spirit.
All you need is a wreath form which you can get at any craft supply store, a selection of fresh greenery, and some floral wire. Simply wrap your greens around the form any way you like, and attach them by wrapping wire around the base of the stems a few times and twisting them closed. Try using bay leaves, boxwood, magnolia, or sage. If you can't find these, feel free to use whatever you can forage around your neighborhood or visit your local florist.
Most importantly – have fun with these crafts and don't be afraid to incorporate your own ideas or materials. Use what you can! Happy St. Patrick's Day and happy crafting!