St. Patrick's Day Crafts for your Avalon Berkeley Apartment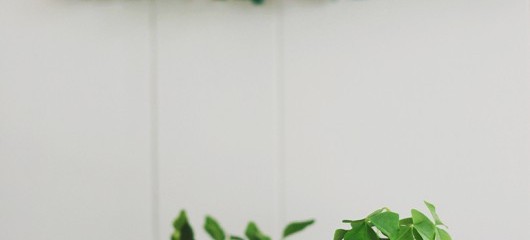 Get crafty this St. Patrick's Day and jazz up your place with green and gold DIY projects! Your Avalon Berkeley apartment will shine even brighter with a touch of Irish pride. Break out the craft supplies; we've gathered our favorite projects ranging from shamrocks to goodie bags.
Clay Plot Planters
Mini clay pot planters are a cute and easy way to decorate your balcony for St. Patty's Day. Simply gather up some simple clay pots and get out white and gold paint and decorate the pots with gold dots and green shamrocks. You'll be able to reuse the polka dot planters anytime and pull out the four leaf clover adorned pot for next St. Patty's Day! For the full DIY guide, head over to Merry Thought.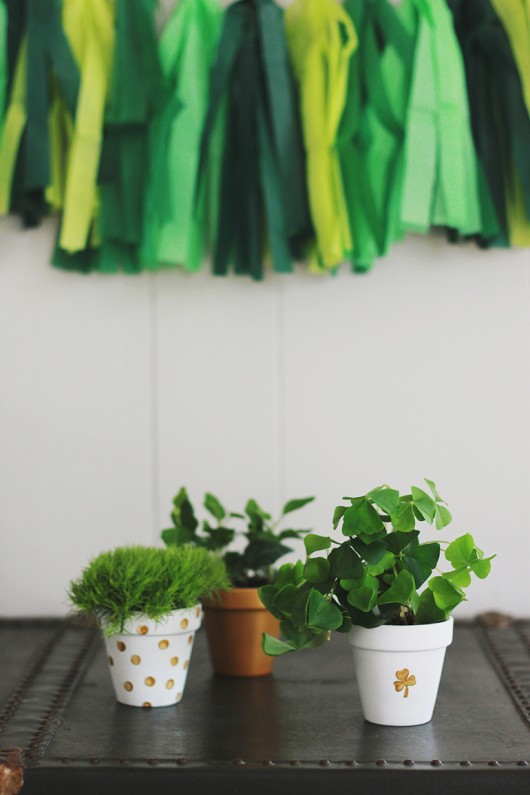 Image: Merry Thought
Paper Shamrocks
Hang paper shamrocks around the apartment for a real boost of Irish spirit! You'll just need some scissors, scrapbooking paper, adhesive and ribbon for this fuss-free DIY from Hoosier Homemade. For the scrapbooking paper, head over to Paper Source on Fourth Street for a large selection of St. Patrick's Day themed printed papers.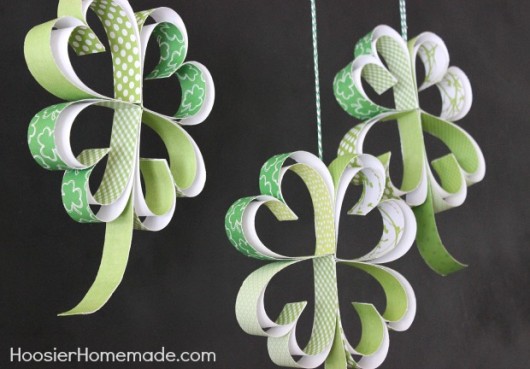 Image: Hoosier Homemade
Clover Leaf Bouquet
A clover leaf bouquet makes the perfect accent to a dining table set for St. Patty's Day. This DIY even repurposes your recyclable bottles and papers you have lying around! Get the details on how to put together your own clover leaf bouquet at Simple As That.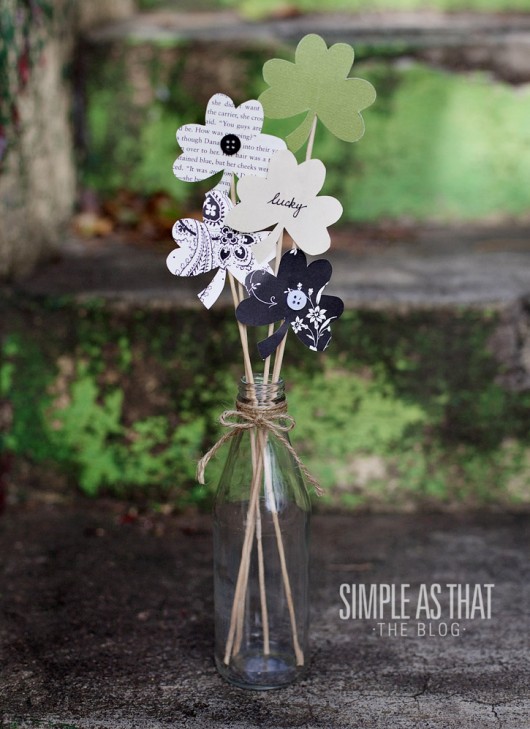 Image: Simple As That
Lucky Goodie Bags
These bags are so simple to make and a great treat to give to kids or to guests if you happen to be hosting a St. Patty's Day Party! Before you get started, simply print out the free printable from One Charming Party. Then gather cellophane bags and fill them with gold wrapped candies like chocolate coins or Rolos and seal the bags with the printables using double sided tape.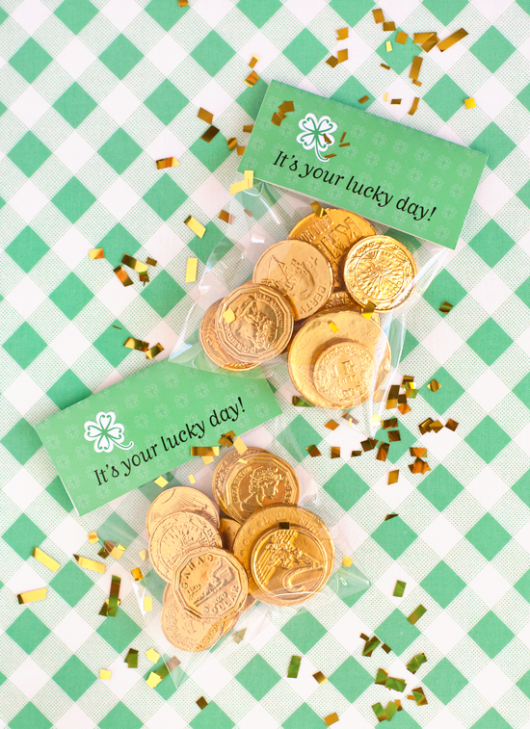 Image: One Charming Party
Let us know your favorite crafts for St. Paddy's Day in the comments!