Innovative & Unique Plant Hanger Crafts for Your AVA 55 Ninth Apartment
Springtime is the best time to plant seeds, buy a new houseplant, or make a new home to place your new plants in. There are lots of great tutorials online, but how can you narrow down the choices? We here at AVA 55 Ninth have selected the best and most unique plant hanger crafts to inspire you.
When you are done making your new crafts, share your photos on Twitter and let everyone know about your handmade masterpiece!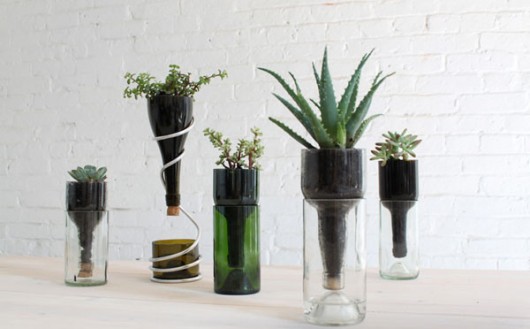 Image: Real Simple
This tutorial will show you how to make plant holders out of recycled wine bottles. Who doesn't have a few bottles lying around in the recycling bin? This also gives you an excuse to drink that bottle of wine you have been saving for the weekend.
Wine bottle plant hangers are both functional and beautiful. The idea of this planter is to let the excess water drip out of the soil, and will save it in the bottom to reuse next time you water. All you will need is a wine bottle, and a glasscutter, as well as soil and your plants. You can find the tutorial on how to cut the glass at Homemade Modern.
Try planting herbs or succulents and use chalkboard paper to label the names of the plants on the side of the bottle. You can place these on your desk, or on a windowsill. If you are out of town often, or aren't blessed with a green thumb, try using a cotton cord in the neck of the bottle to make a self-watering planter. Just fill the bottom part with water and make sure the cord is dangling in the water to ensure your plants get enough water while you are gone.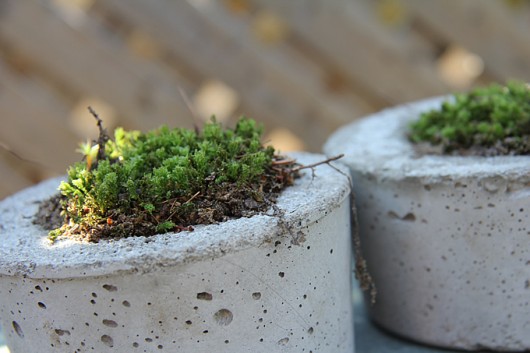 Image: Little House Blog
Concrete planters look modern and industrial, which make them the perfect piece to juxtapose the natural elements of the plants. They look complicated but are actually super easy to make. All you need is concrete mix from the hardware store, some disposable containers and some spare time. Find the tutorial at Little House Blog!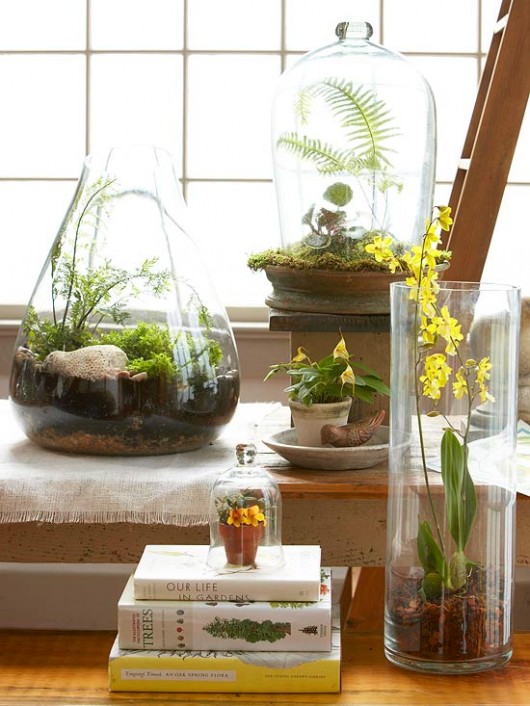 Image: Better Homes & Gardens
The last tutorial is something you have probably seen a many times before on blogs or floating around Pinterest – but it really is one of the most beautiful ways to display your plants. It is also one of the more fun projects to do.
Use old antique glass jars or pick some up at a local craft store. Get some pebbles, soil, and a variety of plants that are terrarium friendly and have fun for hours creating your own little forest in a jar. Check out this tutorial from Sophia Cruden. Have fun trying one or all of these planter crafts and tweet your photos with your friends!
March 10th, 2014
Posted in: Apartment Decorating
Tagged: apartment decor, apartment decorating, arts and craft, AVA, AVA 55 Ninth, decor, decor ideas, decorating, DIY, Home Decor