How to Hang Wall Art at your AVA 55 Ninth Home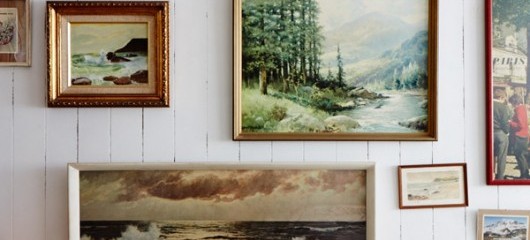 Whether you hang up one huge painting or a collection of vintage postcards, decorating your walls with art is a great way to make a statement. You don't need to have your drawings, prints, or antique ephemera framed anymore; there are lots of unique and inexpensive ways to put your special art up on the walls. From pushpins to shelves, here are some tips on how to hang wall art in your AVA 55 Ninth home.
If you do choose to use frames, you can try using different sizes, old and antique frames, or even ones that you spray-painted or made yourself! Nothing has to match – there is beauty and a certain flow about mismatched frames. An unused shelf or mantle can serve as a great place to cluster photos together or lean delicate prints against if you don't want to hang anything on the walls. The possibilities are endless!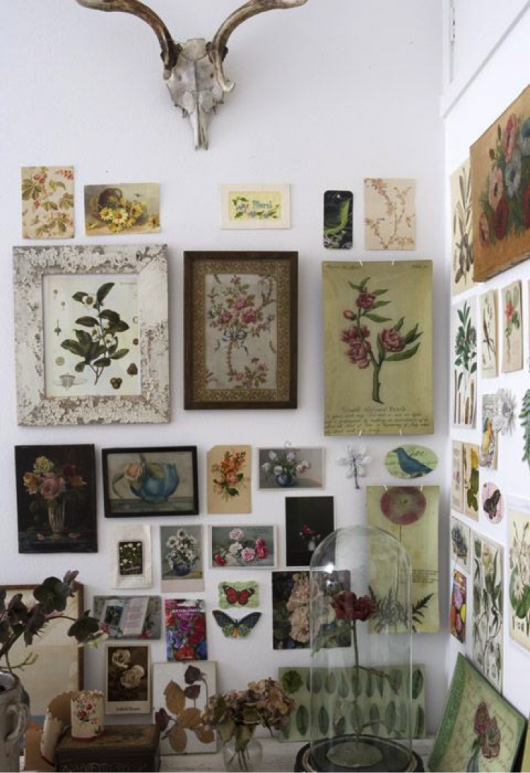 Image: Geraldine James
Do you have a growing collection of vintage floral prints or antique taxidermy charts? Arranging them in an empty corner casually with tape or push pins can be a great way to show them off. You can even accentuate them with pressed leaves or dried flowers in an old vase or teapot. Plus, pushpins are a fantastic way to minimize holes in your wall to hang lightweight wall art.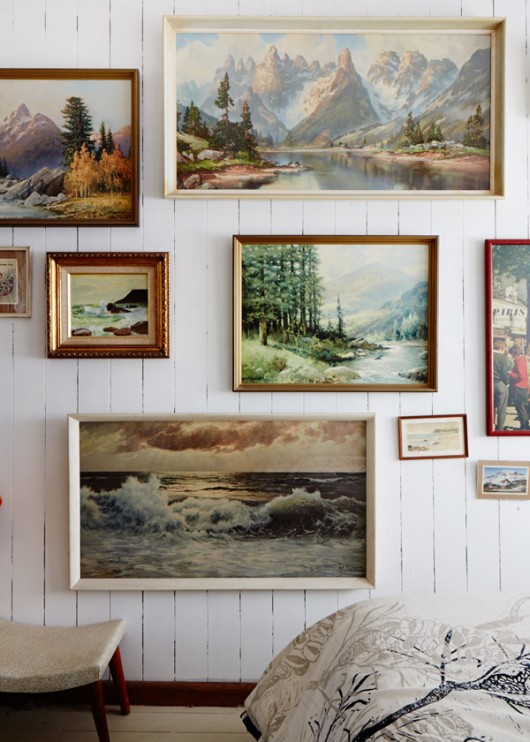 Image: The Design Files
Ever see a big vintage painting during one of your weekend jaunts to the flea market or thrift store? Buy a few and decorate an entire wall from floor to ceiling with various old paintings. The rustic nature of the uneven frames adds to the feel. Consider painting on your own little details for a unique DIY flair.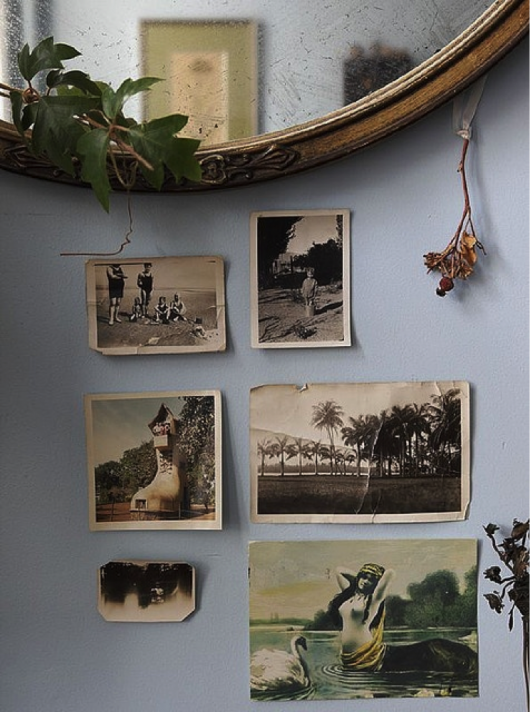 Image: Flickr
You can create small collections of old photos beneath your mirror, above a desk or in a blank nook in your home. A collection of art doesn't have to be big and bold to bring meaning to your life. These special little touches around your house remind you of the beauty that surrounds us. If using vintage or delicate photographs, be sure to use archival tape on the wall to avoid yellowing.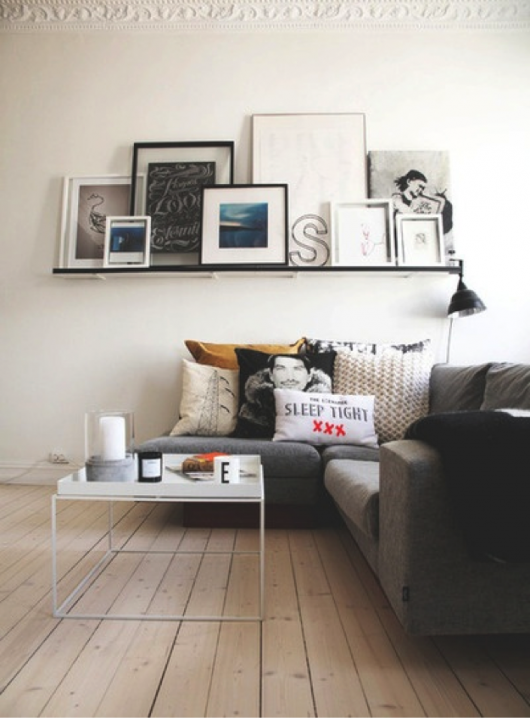 Image: Obaz.com
Create a collection of photographs you took, paintings and any other knickknacks and use a shelf as a statement piece. You can even create an entire wall of shelving and fill it with framed art. Lean a few of the larger pieces against the wall on the lowest shelf and your home will start to look like a high end gallery! Have fun trying one or all of these ways of hanging art. Perhaps use these photos as inspiration to create our own ideas!