Modern Florals At Your Avalon East Norwalk Home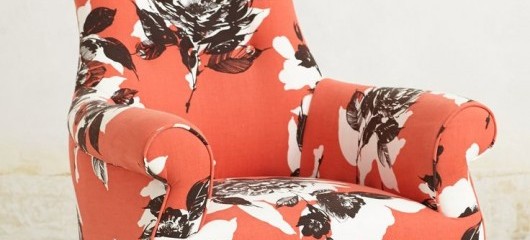 Trends in design and decorating seem to always make a comeback; floral motifs are one of those trends. However, this time around they're a little different.
On-trend floral motifs – whether they're wallpaper or fabric – are not necessarily the floral we have all come to dread. Instead, we see designers play with scale and pattern as well as putting floral motifs in unexpected places. Very much like fashion, a floral print can easily become frilly, dated or even the opposite (childlike), but when paired with harder elements such as woods, leathers and metallics, the floral pattern suddenly becomes chic and sophisticated. We're going to walk you through how to incorporate this long-term trend into your Avalon East Norwalk apartment.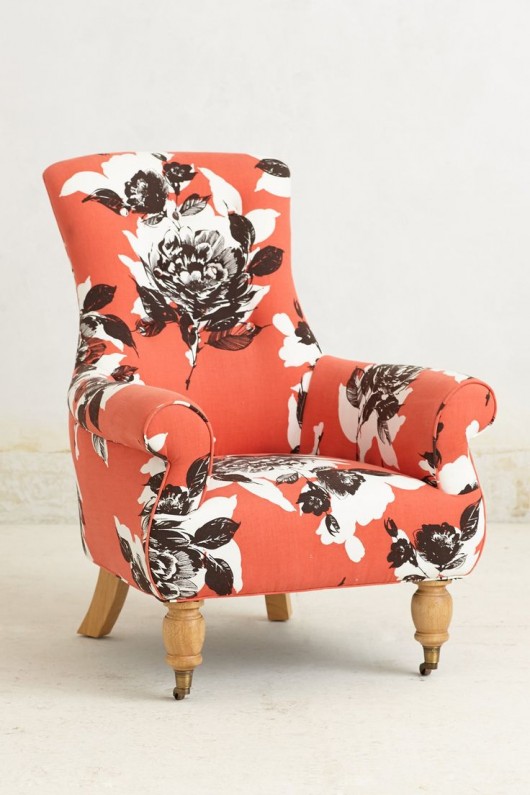 Image: Anthropologie
Anthropologie chairs are wonderful examples of this trend. With their contemporary sensibility mixed with traditional aesthetics, they're a fantastic resource to turn to.
The Astrid Chair is a beautiful example of an updated floral, big in scale and black and white, perfect for a bedroom or an entry way. The Grafton Chair with its bold colors and dark neutral background would work great with a gray sofa in a modern shape.
Take a look at this beautiful living room of the Sanderson Aegean Collection – so much floral! However, something about it works just beautifully. The colors are all in the same family; the furniture is light and airy, yet sturdy and not frilly and the dark blue accent color is great paired with the whimsy floral on the chair, pillows and curtains.
Is this a trend you can get on board or is it better kept at grandma's house? Tell us what you think!