REfind – Where Old Meets New in Vienna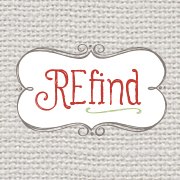 You have an apartment, and you want a professional to redesign it. You have basic ideas of how you want it to look, yet you are unsure of hiring an interior designer. A new design can appear too clean and stale, or by contrast, overly quirky and cheap. However, there is a place where you can mix the classy with the colorful, old with the new, in the design of your home: REfind.

Image: REFind
Organized by interior stylist Heather Wombacher and located at 101 Church Street in Vienna, REfind is smart stop for all those interested in having their homes redesigned. Whether you want to spark some life in the décor or simply streamline it, REfind has you covered. Wombacher herself notes the emphasis on color on texture in her work, as well as the mixture of vintage products and modern designs. With a combination of the old and the new, your home can avoid appearing either dull or outdated, and instead appear fresh, inviting, and professional.
Wombacher offers a wide array of services including $25 per room Color Consultation, $60 per hour interior redesign and and $60 per hour seasonal, holiday, and lifestyle Décor. Vendors for the products used include Dash & Albert, Aspen Bay Candles, and Breathless Paper Co.
Appointments can be made on site from Tuesday to Saturday starting at 10 AM, or through email or phone. No matter how broad or specific your interior design ideas are, if you want your home looking beautiful, professional, and unique, REfind is a true find.
Visit REfind in Vienna, just 15 minutes away from Avalon Mosaic!