Share the Season: You're Invited: Entertaining in a Small Space

It's the most wonderful time of the year! With some of the most widely celebrated holidays on the horizon, many of us are looking forward to entertaining our family and friends. As the guest list grows, so do our concerns on how to accommodate everyone in our small space. Not to worry, I've got ideas and tips for how to make a "crowded party" feel like an intimate gathering.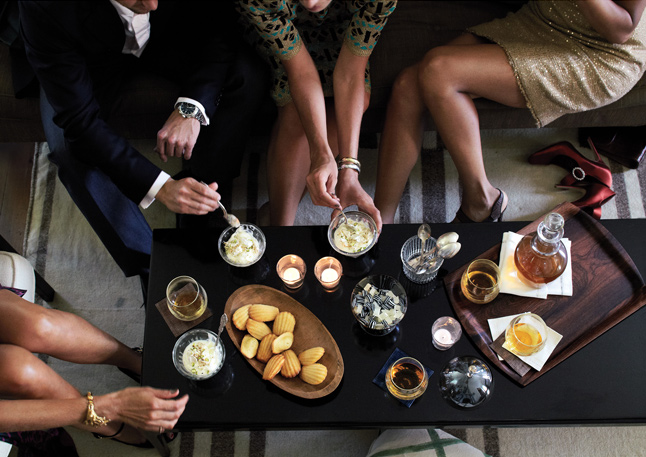 Image credit: BonAppetit.com
Dinner parties are the easiest to host in a small space especially when your focus is on the quality of the guest versus the quantity. Rearranging your furniture proves to be one of the best solutions to accommodating a larger than usual group. If your living space is bigger than your dining area, push the sofa back along the wall and move smaller pieces of furniture to other rooms. Creating a dining space in the living room allows you to take advantage of the larger square footage.  It may feel a bit awkward at first, but keep in mind that the people closest to you are not inconvenienced by your smaller space; they are more focused on good times they share with you.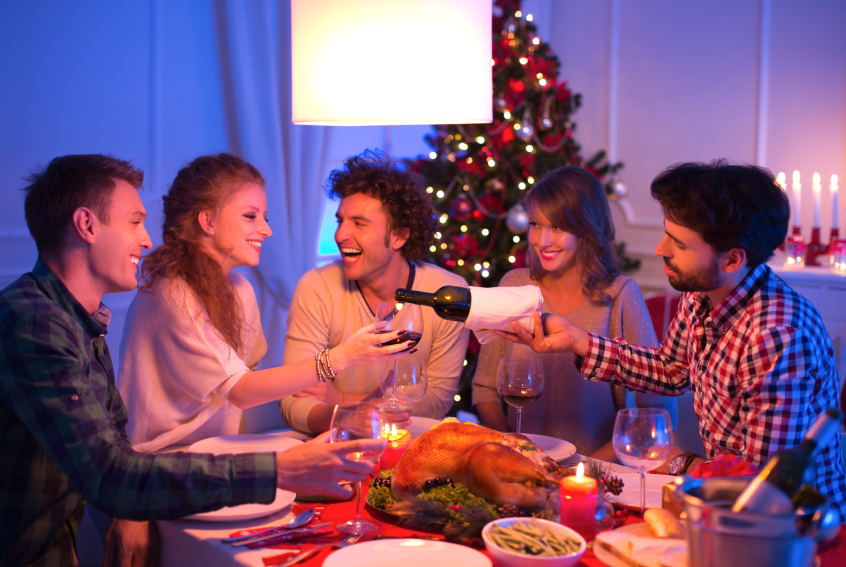 For larger parties, consider a holiday drop in. Provide a window of 3-4 hours for friends to casually slip in and out to enjoy beverages and light fare.  Because it is unlikely everyone will show up at the same time, this party structure gives your guests more face time with you and offers you a little clean up time before your next wave of visitors arrive.  You are also less likely to run out of prepared food due to an overwhelming crowd. Be sure to inform your immediate neighbors about your event and the spike in foot traffic that you will experience for a few hours. They will appreciate your consideration and courtesy.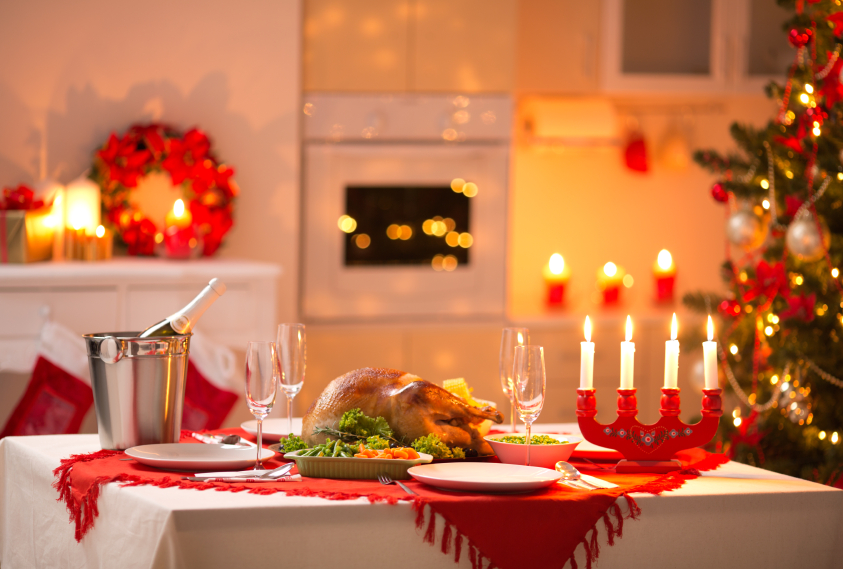 Don't let your small space put a damper on your merrymaking. Put one or both of these suggestions to work for you and show others how effortless entertaining is done in a small space.
Erika Hollinshead Ward is an Atlanta-based published interior designer and owner of Erika Ward Interiors. Known for her well-appointed interiors, she's called upon by national brands for her expert contributions in the area of design, entertaining, and family lifestyles.