Urban Living Includes Urban Green at Hermann Park Conservancy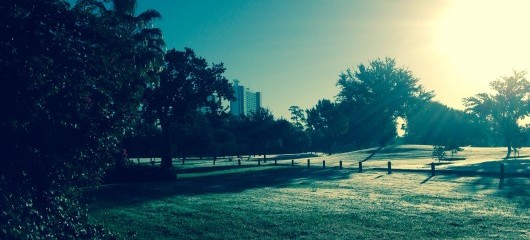 Urban living often means long work weeks and lots of traffic with people always on the go.  Daily routines such as grocery shopping can be a nuisance due to the large amount of city dwellers all doing the same thing at the same time.
Finding a relaxing, quiet place can sometimes be a challenge for Houstonians, but is necessary for everyone's well being.  So where can Houstonians go for a lovely picnic, spend an afternoon on the golf course, or enjoy fishing from a lake?  Hermann Park Conservancy, located in the heart of Houston, is only minutes away from Memorial Heights Villages and is the perfect remedy for relaxation.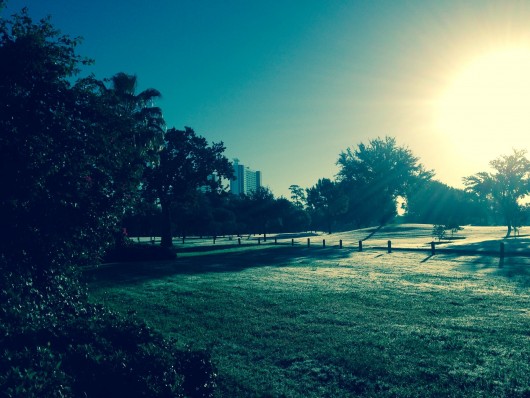 Image: Facebook
The picturesque landscape is carefully manicured making it a photo shoot destination. The jogging/exercise trails run through the trees and alongside the McGovern Lake while pet owners can be found strolling along with their furry friends. People can be found relaxing with a book around the Jones Reflection Pond and families can be seen enjoying a lovely picnic under the large, shady trees. On a nice day, paddleboats can be seen on the lake as well as people of all ages fishing. Take children to visit the Houston Zoo or to ride the train – there's so much to do here it'll keep you coming back for more.
The Houston Museum of Natural Science is located within the perimeter as well as the Pioneer Memorial Log House Museum. The Japanese Garden is a beautiful escape with its stone pathways, waterfalls and breathtaking flowers. Bring the family down for entertainment at the Miller Outdoor Theater, where seats are available up close or take a seat on the rolling hill. For more relaxing activities be sure to check the calendar for upcoming art exhibits, fundraising events and activities.
Spending one day at Hermann Park will not be enough time to see everything it has to offer but will definitely be a place to frequent to escape the hustle and bustle of the city.