Somerville Farmers Market Feeds Locals All Winter Long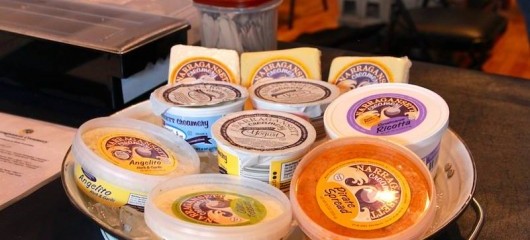 The local food movement is alive and well in Somerville and the biggest evidence of that is the nearly year-round farmers markets that the city enjoys. The Somerville Winter Farmers Market is open on Saturdays from now through March 29 at the Arts at the Armory with dozens of local vendors.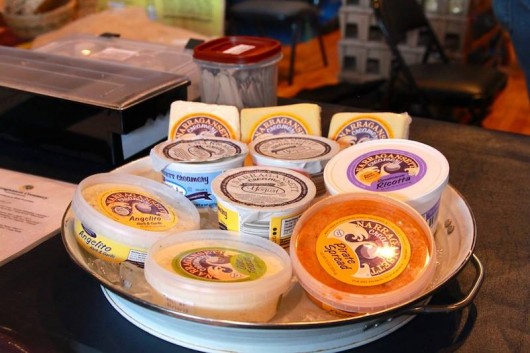 Image: Elyse Andrews
While the bulk of the growing season in Massachusetts occurs when the weather is warmer, we can enjoy several varieties of squash, hardy greens like kale, Brussels sprouts, all kinds of root vegetables (potatoes, parsnips and carrots, to name a few) as well as apples all through the winter. If you've never shopped locally during the cold months, the bounty available will likely surprise you!
In addition to fresh, local fruits and vegetables, the Winter Farmers Market is full of people selling locally produced food. The market has vendors selling everything from roasted and raw nuts to honey, maple syrup, apple cider vinegar, fish, meat, eggs, grains, pasta, wine, chocolate, doughnuts and bread. This year's market also features regionally made cheese, tempeh and fermented vegetables as well as kombucha (a fermented tea) made in Western Massachusetts.
In addition to the vendors selling their wares at the Winter Farmers Market, there's often live music from local musicians lending the day a festive air. And if all that shopping makes your stomach growl, you can stop by the on-site Arts at the Armory Cafe for sandwiches, soups and baked goods as well as coffee, tea and other beverages.
The Armory is located in the heart of Somerville at 191 Highland Ave., making it a short trip from Avalon at Assembly Row. And with lots of free parking available, there's no reason not to shop for local food all through the winter!
Somerville Winter Farmers Market
Saturdays through March 29, 9:30 a.m. – 2 p.m.
Arts at the Armory, 191 Highland Ave.