Best Summer Snacks for Under $10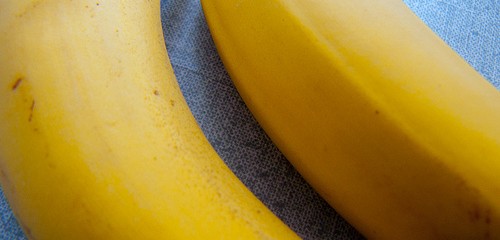 Keeping kids entertained all summer is a difficult task in and of itself, but keeping them well-fed is a whole other battle. The sudden lack of structure their day can easily lead to a lack of structure in their eating habits—but only if you let it happen. You can keep kids on a healthy path by supplying them with noshes for when they get hungry, crafted from whole foods and heavy on the fruits and veggies. That doesn't mean you have to stick kids with a vegetable platter, though. Here are a few fun, creative summer snacks that you can make for your kids on the cheap:
Peanut butter banana popsicles.

Bananas are some of Mother Nature's best sweeteners. They're also calorically dense, so you don't want to let kids eat them all day long. However, as a sweet treat, they're a great alternative to processed foods loaded with added sugars. These peanut butter popsicles rely only on natural sugars in bananas (and you can even cut the honey if you think your children can do without it) and the salty addition of peanut butter to make a frosty dessert. If you have particularly adventurous children, attempt the avocado-lime popsicle. This one has a modest amount of added sugar to make the veggie base more appealing to little ones.

Lunchmeat and cheese roll-up.

For a quick boost of protein and mostly healthy fat, try the lunchmeat and cheese roll-up. It forgoes bread (which, surprisingly, often contains added sugars) and instead skewers a cylinder of your kid's favorite lunchmeat and cheese with a pretzel. The result is a salty treat that you can eat on the go.

Frozen grapes.

If you have preschoolers, make sure you cut the grapes in halves or quarters before sticking them in the freezer. Older kids should be fine with the whole grape. Just make sure to remove the stems and wash and dry grapes thoroughly before you pop them in the freezer. Otherwise, you might encounter an odd texture after you pull them out. Frozen grapes are just as sweet as their room-temperature counterparts, but the added crunch makes them taste more like a dessert than a snack.

Apple sandwiches.

If your children love the salty-sweet combo of banana and peanut butter, chances are they'll also go nuts over an apple and peanut butter mash-up. Instead of just slathering the peanut butter on apple slices, get a bit more creative with these apple sandwiches. They aren't labor intensive, but they're more fun than your typical apple slice. Use an apple corer to remove the core and stem, then slice the apple into doughnut-like slivers. Stick some peanut butter in between (add raisins, dried cranberries, or even chocolate chips if you like) and squeeze the sandwich til the peanut butter starts to ooze.

Frozen yogurt drops.

If you have a cup of fruity yogurt in your fridge, you can make this easy treat. It's as simple as scooping the yogurt into a plastic bag, snipping off the end, and squeezing out small dots onto a cookie sheet. Stick the sheet in the freezer for an hour or so, and you'll have bite-sized frozen treats ready to go.
Image and attribution: