Make Your Own Mochi In Your AVA Little Tokyo Apartment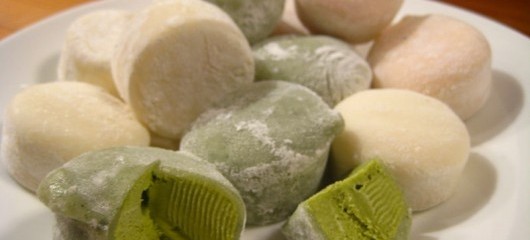 AVA Little Tokyo has some pretty fantastic outdoor areas to lounge around and entertain in. With mild climates year round and the downtown skyline as a backdrop, there is no better place to enjoy a cold beer or some delicious ice cream. Here is a fantastic and simple recipe for you to make your own mochi ice cream; a popular desert served at so many sweet shops in Little Tokyo. The only ingredients you will need are mochiko (glutinous rice flour), sugar, corn syrup, ice cream, salt and water.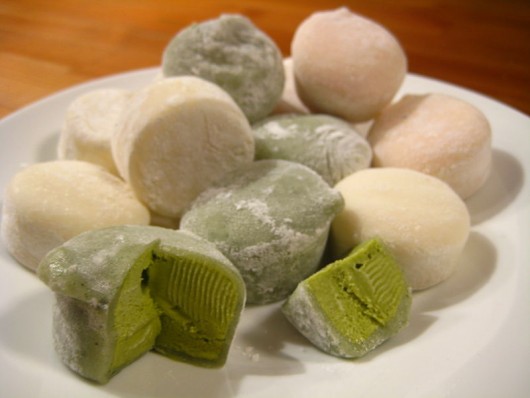 Image: Wikipedia
Mochi Ice Cream Recipe
1 ½ cups mochiko
½ teaspoon kosher salt
1 1/3 cups water
¼ cup granulated sugar
2 tablespoons light corn syrup
Ice cream
Put mochiko and salt in a bowl and stir well. Combine water, sugar, and corn syrup in a medium sized saucepan and bring to boil. Reduce to a simmer and cook until the sugar is dissolved. This usually takes about 5 minutes. Add the sugar syrup to the mochiko mix and knead until you get a smooth and elastic texture. Using a rolling pin or your hands, flatten the dough and leave it to cool a bit. Once dough is cool enough, cut it into rounds using a bowl or cookie cutter. Place the ice cream of your choice in the center of the mocki rounds. For a nice round mochi, just use an ice cream scoop. Fold and join the edges. Place in freezer until ready to eat!
To get the ingredients, head out to one of the many fabulous markets in the area. We suggest Marukai Market. Located in Weller Court at 123 Astronaut E S Onizuka St., this grocery store has everything from Green Tea Kit Kats to Japanese beauty products. If your DIY experiment goes horribly wrong, you can always head out to Mikawaya in Japanese Village Plaza Mall and try their incredible mochi ice cream flavors. This wonderful sweet shop carries mochi ice cream treats ranging from black sesame to cookies & cream.
However you get your mochi ice cream fix, be sure to enjoy it in style at AVA Little Tokyo!